Airport Belgorod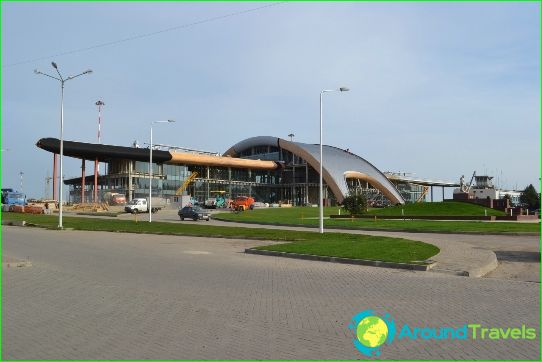 Belgorod Airport is located in the north of the city andIt has an international status. Air traffic connects the city with Bulgaria, Turkey, Hungary, Israel and the United Arab Emirates, as well as many major airports in Russia.
How to get there?
To get to the airport in Belgorod can be bothtaxi and public transport. In the terminal building is the terminus trolleybus number 1, 4, 7, 8, 16, next to the train station, BSTU "Sputnik" named after Shukhov and the market. In addition to "air gates" of the city can be reached by bus route number 7, 15 and 17.
parking
On the territory of the Belgorod Airportoffers free and paid parking lots and is carried adjustable staircase to the entrance of the terminal building. Free parking is available in front of the terminal and is designed for 134 parking spaces. A short distance away there is a paid parking, where you can leave the car at the time of travel, for a relatively low price - 200 rubles per day.
Baggage
For the convenience of guests and passengers on the first floorairport complex storage working around the clock, the cost of one place is 200 rubles. Also nearby is packing luggage rack, where professional staff will wrap suitcase or bag in a dense layer of special film that helps protect against unexpected things contamination or damage during transport.
the Internet
In the era of modern technology people can not themselvesimagine without electronic gadgets and free Internet access. That is why throughout the territory of the terminal, passengers can take advantage of free wireless Internet access Wi-Fi.
Services and shops
In areas before and after customs controlBelgorod airport are all sorts of shops and boutiques as well as outlets that offer products are not taxed. Nearby are bank branches, ATMs around the clock, as well as currency exchange offices and racks agencies offering VAT refund service for TaxFree system. Cozy cafes and coffee shops await you and are prepared to offer a hearty lunch or a light snack at good price to fit the waiting time for the flight went unnoticed.
Photos Belgorod Airport