Beaches in Belgorod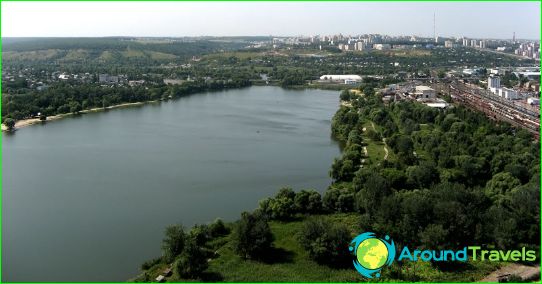 Urban beaches Belgorod never empty. Thanks to well-developed beach infrastructure in Belgorod beaches are popular as young people, as well as more mature age group.
The beach "Azure"
This beach area appeared relatively recently, but has already won a place of honor among the popular rave venues for noisy youth party.
The beach area nice landscaped. For the convenience of the visitors here are installed booths, where you can change clothes equipped with showers, comfortable deck chairs under large umbrellas.
For couples who came with small children,on the territory of the beach is equipped with a large playground. There is a zone where you can enjoy a barbecue. If you wish, you can rent a summerhouse where perfectly accommodate even a large company.
Entrance to the beach for an extra charge. From animals to visit the beach area is prohibited
The recreation area "Picnic Park"
Another popular place with residents of the city. Beach area is covered with clean sand, which was carefully monitor employees' Picnic Park ". The beach is equipped perfectly: comfortable lounge chairs, umbrellas, so you can hide from the scorching sun, cabanas.
Besides sunbathing can be good fun here. In particular, the boat station to visit and ride on the boat.
Beach "left bank"
This place enjoys the same success withBelgorod. The beach area is located almost in the center of Belgorod, especially popular with those people, who, because of certain circumstances can not leave the city limits.
The beach is practically in a forest. It is often possible to meet a man with a fishing rod. In general, "left bank" can be likened to an island of nature in the concrete jungle of the city, so it is particularly popular with couples. In addition, for children there are specially equipped for bathing.
Equipment installed on the beach,It provides vacationers quite comfortable: cabins, where you can change clothes, a few wooden tables where you can sit and have a meal, benches and a playground, where you can play ball.
As you can see, all the beaches in Belgorod, fineequipped and suitable not only for adult visitors, but the rest here malyshni. Almost all the beaches you can find stalls where you can buy a cup of ice cream or a cold drink. For the safety of tourists watching experienced rescuers.
Photos beaches Belgorod