Krasnoyarsk Airport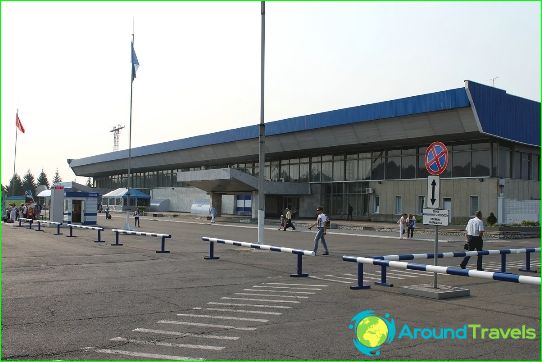 Krasnoyarsk Airport is called Emelyanovoand is the largest air port in the eastern and central Siberia. "Air gates" of the city is associated with the central region of the cities of Russia, as well as Europe and the East.
Connections to the City
Air terminal distant from the city center by 30kilometers, which is connected by buses 635, departing from the city's train station every hour. With a stop at the airport shuttle and transit buses "Cedar - Krasnoyarsk", with an approximate interval of one hour
Services and Entertainment
Krasnoyarsk Airport offers visitors andpassengers a wide range of services to help make your stay at the airport comfortable and enjoyable. On the ground floor of the terminal storage facilities operate around the clock, where the cost of one place is 150-250 rubles per hour. The nearby service station packing luggage, where a relatively low price - 300 rubles - luggage will be wrapped in a special dense film that helps protect the suitcase or bag from dirt and damage during transport. Round the clock open and ready to receive guests, modern business facilities and relaxation rooms, a room mother and child, as well as shops and kiosks with souvenirs and printed products, first aid. In the halls of the airport are located cafes, restaurants and coffee shops, where you can eat before the flight and have a good time. In the area before and after the customs control are shops and boutiques, pharmacy and post office. In addition, in the Krasnoyarsk airport offers services of banks and exchange offices, as well as the return of service value added tax Tax Free and ATM "Savings Bank" and "Raiffeisenbank" and "Gazprombank", "Cedar" and "Promsvyazbank".
Parking for private vehicles
For those who arrived at the airport on Emelyanovopersonal car, the territory of the airport complex is a guarded parking lot, where the first 15 minutes of parking are free of charge, and an hour costs 150 rubles. To save time, a reserved parking place can be at home, online, at the airport site.
Photos Krasnoyarsk Airport