Children's camps in Novosibirsk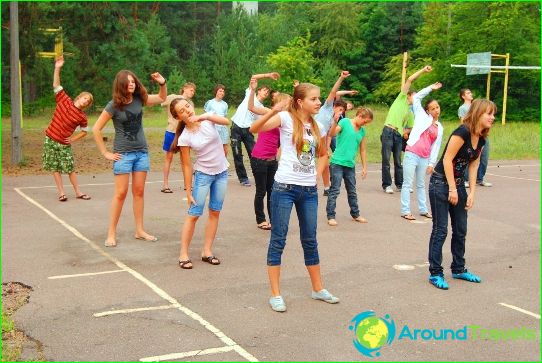 In the Novosibirsk region has all the conditions forinteresting and comfortable rest:. beautiful Ob, Novosibirsk huge reservoir - the Ob Sea, mountains, hills, etc. Good value in Novosibirsk is possible in any season.
How to rest in Novosibirsk
In the region there are skiresorts, protected areas, historical sites, monuments, etc. There are a lot of interesting places that are known even outside of Russia:.. Berd rocks Novososedovskaya cave Salairsky logs, Ulantova mountain, therapeutic keys and beautiful lakes.
Children's camps in Novosibirsk include in theirprogram visit these attractions. Local camps differ perfectly organized infrastructure. Today on the territory of the Novosibirsk region operates more than 1,000 children's health camps and sanatoria. Of these, 80 institutions are the town camps. In Novosibirsk, also operate camps offering day stay. They are calculated in the aggregate to 107 thousand children. Novosibirsk region is unique in the field of tourism and recreation.
There are many stages in this direction: sanatoriums and health resorts with thermal waters, ski resorts, eco-tourism, dispensaries and others. Children are great sports camp. If we look at the financial side of the issue, the prices for permits in Novosibirsk camp remain available. Therefore, each family can send a child to rest in the camp.
Program children's camps
Children's camps in Novosibirsk - is not onlystay in the closed area, but also a fascinating trip to interesting places. In summer, children can relax on the shores of lakes and rivers, taking oxygen and sunbathing. In the fall, spring and summer hikes are possible over the vast expanses of forest. In the Novosibirsk region can complete rest surrounded by pure nature. In summer health camps are taking more than 35 thousand children. On the basis of educational institutions operate day care camp, implementing educational and sports programs. On the basis of the camps are changing with different bias:. For leaders of young rescuers, sportsmen, environmentalists and others wellness program in the camps are held all year round. During spring, winter and autumn holidays guys also have a rest in children's health camps, among which are the institutions such as the "Birch", "Forest Fairy Tale", "Firefly" and others.
Photos of children's camps in Novosibirsk