Penza Airport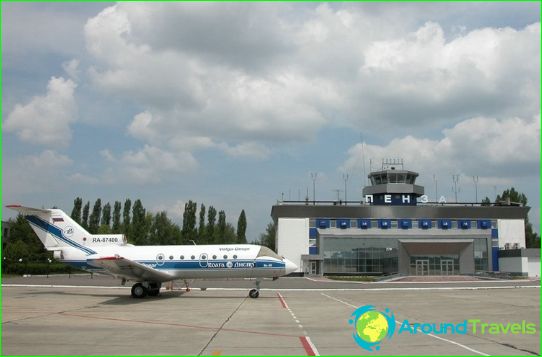 Airport Penza - Ternovka, onlyairport in the region, serving air transport in the major cities of Russia, is located 9 kilometers from the city center, on the First District of Penza. His runway with the length of 2.8 kilometers, allows you to take almost all types of aircraft, however, some limitations do exist. Major airlines airport - Russian airlines Rusline, Saratov Airlines, Izhavia, Ak Bars Aero, serving flights to Moscow, St. Petersburg, Sochi, Anapa, Kazan and other major Russian cities. In addition, the airport in Penza serves as the alternate airport for the airports of Moscow and the Volga region.
History
Founded in Penza airport accounted for1936, when the airport for receiving and sending transit flights was opened. With the introduction of the passenger terminal operation, in 1963, the airport has increased passenger traffic and cargo air transportation.
By 1980, here was done in the summerMore than 60 departures per day. However, the crisis of the 90's dramatically reduced the number of departures and significantly reduced the company's turnover. Then Air Harbor flights served only in summer time.
In the early 2000s, after considerablereconstruction, the airline has resumed regular flights connecting the region by air lines with large Russian cities. Currently, reconstruction of the airport continues, and in the near future we plan to expand the geography of flights significantly.
Tools and Services
Penza Airport has a minimumService complex to perform sending and receiving passengers. There is a waiting room, a room mother and child, medical center, ticket sales offices. Organized hour security Airport. On the forecourt provides parking of personal vehicles.
Getting there
The airport is in the city, soto get to the desired destination will not be difficult. From the airport, the central streets of the city every 10 minutes bus service on the routes number 30, 54, 66, trolleybus № 7, as well as a minibus 16 seats number 10a. The hotel offers arriving passengers urban taxi, which can be ordered by phone. The cost of travel by taxi will be about 200 rubles, depending on the distance to your destination.
Photos Penza Airport