St. Petersburg 3 days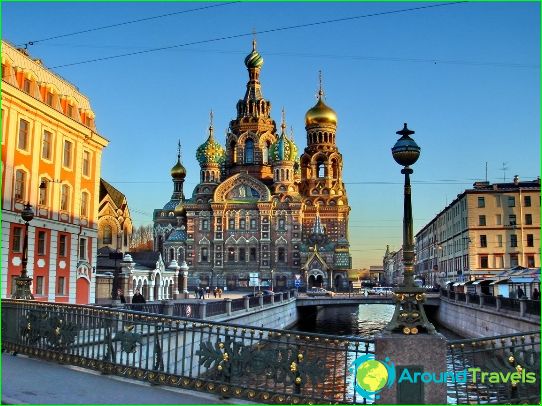 To visit the city on the Neva, the dream of everytraveler, as the northern capital of Russia - one of the most beautiful places not only in the country but in the world. Appeared on the map at the beginning of the XVIII century, the city has witnessed and participated in many historical events, each of which has left its mark on its streets. Be in St. Petersburg for 3 days, then have time to see all the most important sights to visit interesting exhibitions in museums and experience the hospitality and warmth of its inhabitants.
According to the authoritative opinion of UNESCO
The historic center of the northern capital of Russia introducedin the list of World Cultural Heritage by UNESCO and it is under state protection. The main architectural attractions that are worth seeing in St. Petersburg for 3 days, are very impressive list:
Peter and Paul Fortress, founded by Peter andIt is the core of the old town. It began Peter, he grew and developed around the walls of Peter and Paul. Every day at noon with Hare Island heard a gun shot, the tradition of announcing the middle of a new day. The Peter and Paul languished ravellinah many important political prisoners, and now majestic structure is part of the Museum of City History.
Palace Square, where the Winter Palace, Alexander Column and the Arc de Triomphe at the General Staff building.
The Winter Palace, the former residence of the RussianEmperors. Built by architect Rastrelli in the middle of the XVIII century in the Elizabethan Baroque style. Modern Winter Palace may be included in the "St. Petersburg for 3 days' tour plan also because it is one of the largest museums in the world - the State Hermitage.
The main building of the St. Petersburg Admiralty, onglittering golden spire of which is mounted one of the symbols of the city - flying over clouds boat. Its dimensions are quite impressive: craft has a length of 192 cm and weight 56 ​​kg. It is an exact copy of the original boat, set on the spire in 1886.
Wreath of global significance museums
Once in St. Petersburg for 3 days, curious travelers and cuts out the time to visit at least a few museums in the northern capital.
The richest collection devoted to Russianculture and traditions, gathered in the Russian Museum and the exhibits telling about the history of the army and maritime affairs, are shown in the Central Naval Museum.
Photo