What to do in St. Petersburg?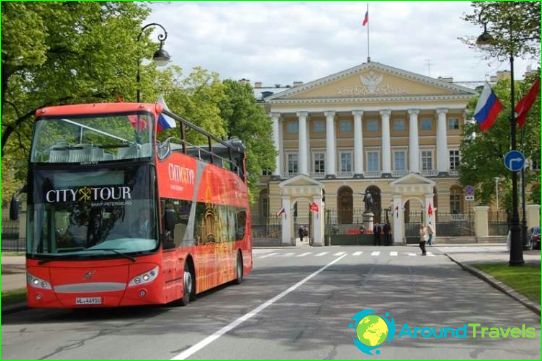 St. Petersburg - a popular tourist destination in Russia, where there are many places and ways to have a great free time.
What to do in St. Petersburg?
To visit the Hermitage and the Russian Museum;
Go to the Mariinsky Theatre;
To go for a walk along Nevsky Prospect;
Ride along the canals and the Neva;
Visit the Peter and Paul Fortress;
Go on a gastronomic journey through the Neva River, going on board the ship "Volga-Volga" (floating restaurant makes a stop at the Admiralty, the Palace and University embankments).
Things to do in St. Petersburg?
Closer acquaintance with St. Petersburg can beon a city tour on the tourist bus - you will see the Gostiny Dvor, the Palace Square, the cruiser "Aurora", Trinity Bridge, St. Isaac's Cathedral.
Be sure to go on KrestovskyIsland: the summer here working club "Air" - from here you can admire the Gulf of Finland and the rest on the organized beach. In the evening, then it becomes a fun and noisy - speech opened DJs and producers of world size.
Lovers can take a romantic stroll along the Neva River on a boat that sails away from the Palace Embankment (on the ship will play jazz musicians!).
Spend time in leisurely contemplation of life can be in the center of the city in the summer garden with alleys and deserted lonely swans. Here you will be comfortable, and to those who will gather for a romantic stroll.
Poison in the park of the 300th anniversary of St. Petersburg, you can ride a bicycle, rollerblading, sunbathing, picnicking.
You can go to the "SunDay Ginza". At your service - summer terrace, variety, volleyball ... And on weekends there are organized beach parties under the fiery music.
Vacation with children
Children are sure to reduce the Oceanarium,which is located in the shopping and entertainment center "Neptune": here you can not only see a collection of fish and aquatic invertebrates, but also to visit a classroom where there are computers and laboratory equipment to explore the underwater world and its inhabitants.
Families with children definitely need to go to the"KidBurg" in the SEC "Grand Canyon" (here the children can learn to drive a car or plane, paying for his training special play money), in the studio on the Petrograd side to visit Smeshariki (offers - interactive tour and meeting with the heroes Nyushey cartoon crumbles, Barash), the exhibition in the show-museum "Grand Model of Russia" (you will be able to go to Siberia, on the Black sea, to see the moving train and bus), in the "Skazkin House" (you will find 3 bears, Snow Queen, take a look interactive performance).
In St. Petersburg, everyone can have fun, interesting and useful to spend your vacation.
Photos you can go to St. Petersburg