Saratov Airport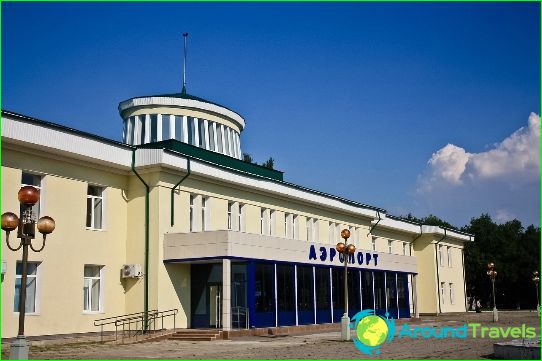 Saratov Airport is an international status andlocated in the city on Sokolova mountain. Get to the airport is easy: just take bus 90 or a taxi 13, 31, 115, or take a taxi. "Air gates" of the city connect Saratov with the largest cities of Russia, as well as flying to Prague, Istanbul, Antalya and Yerevan and, more recently, in Thessaloniki Greece.
A little history
The first Saratov airport was built in 1912. Nearby, on the site of the street Navashin. At this point, he appeared only in 1931, and initially served the agricultural aviation.
Parking
Not far from the building of the Saratov airporttwo paid guarded parking lots are located at 100 and 150 parking spaces. On average, the parking fee is 50 rubles for the first two hours, then - 100 rubles per hour. A little further on is a large parking lot where you can park the car under the protection for a longer period.
Baggage
On the territory of the main terminal buildingis a storage room, where one seat costs 110 rubles. Not far from the check-in counters, almost at the entrance to running the service package of luggage, where you can wrap a suitcase or bag in a dense layer of special protective film that helps prevent things from unexpected contamination or damage during transit. Packing one luggage unit costs 250 rubles.
Services and shops
Saratov Airport provides guests andpassengers full range of services that are in demand in terms of travel. On the territory of the terminal is located in the arrivals area waiting room, not far from where the clock runs express coffee shop "The coffee-ku", where you can buy delicious coffee and take it with you. Near the coffee shop opened flower shop, which, without a doubt, it is convenient for those who meet friends or relatives. On the ground floor of the terminal compartment and is non-stop ATM bank "Agroros", where you can perform all the necessary financial arrangements.
the Internet
On the whole territory of the Saratov airport service is available free of charge access to the Internet Wi-Fi.
Photos Saratov Airport