Children's camps in Saratov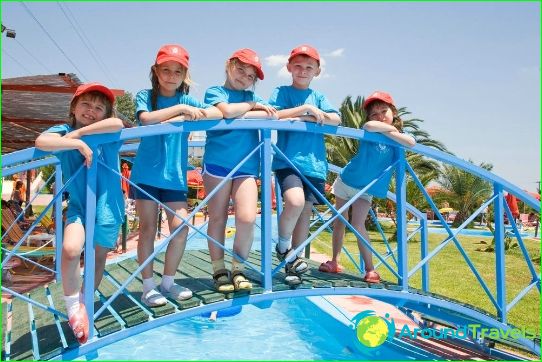 Saratov has a great tourism potential. It is the administrative center of Saratov region and one of the twenty largest cities in Russia. Saratov occupies the south-east of the European part of the country. It is the economic, cultural and educational center of the Volga region. Near the town is the Volgograd reservoir. Children's camps in Saratov concentrated outside the city, in an ecologically clean regions.
Terms of rest in Saratov
Saratov region has always been of interest to thetourists. There are all conditions for good rest. Climatic conditions make it possible to relax in any season. Saratov is under the influence of moderate continental climate. Therefore, it is characterized by cold, long winter and dry summer. The hottest weather is celebrated in July. Summer recreation camps for children in Saratov become very popular. In fact, the summer starts in Saratov in the end of May and continues until September 15-17. The ecological situation in the city is considered to be unfavorable.
lack of observed always in Saratov greenplantations. Their number continues to decline. The mass felling of trees is due to the need for parking cars. The air in the city is very dirty. Therefore, it is best to send children on holiday in the countryside of the camp, where there is a favorable atmosphere.
What attracts holiday in the town camps
Not far from Saratov located excellentmotels, resorts, pensions, and children's camps. Among them are well-known all over the country year-round multidisciplinary institutions established for the treatment and prevention of diseases in children and adults. Key therapeutic areas - treatment of diseases of the circulatory system, nervous system, musculoskeletal system, digestive system, and others.
Recreational camps for children in Saratovoffer educational holidays for schoolchildren. There is a lot of interesting routes in the Saratov region of rest:. Tour of the city, the temples tours, a visit to an ostrich farm, a tour to the site of the landing of the first cosmonaut, the search for treasure in a cave Atamanova etc. Entertainment in the summer camps are very diverse. In each institution are held events and recreational sports character competitions, races, and other fun starts Experienced teachers and counselors allow children to play and run, which is necessary for normal physical development.. In Saratov there is also a school camps, which are organized so that the children are in them only during the day.
Photos of children's camps in Saratov