Children's camps in Yaroslavl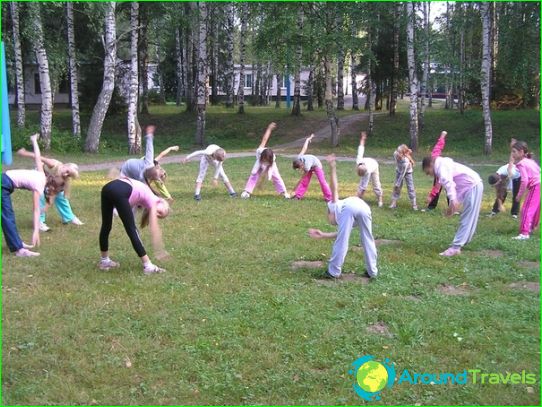 In Yaroslav are a large number of developingcamps for children of different ages. Municipal camp - a great way to organize leisure activities within Yaroslavl. Outside the city are located off-site camps that function since the Soviet period. Over time, they have been the reconstruction and modernization.
Advantages of children's camps in Yaroslavl
Today suburban successful summer campscompete with foreign children's centers. It is located in areas with good ecology. Relax in the summer camp will allow the child to enjoy the outdoors and socializing with peers. Children's camps in Yaroslavl operate year round. Climatic conditions cause the warm summer and snowy winter. Therefore, children are available captivating entertainment during the winter and summer vacations. Program children's camps necessarily include a tour of the historic sites of the city.
Yaroslavl - an ancient Russian city whichIt was founded in the XI century. His millennium he said back in 2010 Tours are especially interesting students. During visits to the historic city center, which is a UNESCO World Heritage Site, they will learn a lot. Yaroslavl - is one of the cities in the list of the Golden Ring of Russia. Therefore, it is noteworthy attractions. To send a child to camp, you must purchase a ticket. The choice is very wide, as in Yaroslavl and next to it there are many good camps.
How to choose a camp
In the suburban area functioning sanatoriumchildren's camps. Their programs include sports, recreational exercise, recreational activities, etc. The main objective of such institutions -. Healthy lifestyle of children. Specialized camps for children in Yaroslavl oriented on the development of children. They offer them lessons in studios and sections, rehearsals, performances and competition programs.
Under the Yaroslavl is more countrycenters focused on problem children. Teachers create an atmosphere of safety, identify children's psychological problems and help solve them. Children's day-care camps are concentrated within the city limits. Life in these eventful. Counselors and teachers maintain a friendly atmosphere and offer the children a lot of fun activities:
social projects,
role and business games,
team games,
hiking,
creative tasks,
shows and concerts.
Programs developed with thematic campsvia the Faculty of Psychology of YSU specialists them. Demidov. It focuses on the disclosure of individual abilities and personal growth.
Photos of children's camps in Yaroslavl