Cruises along the Irtysh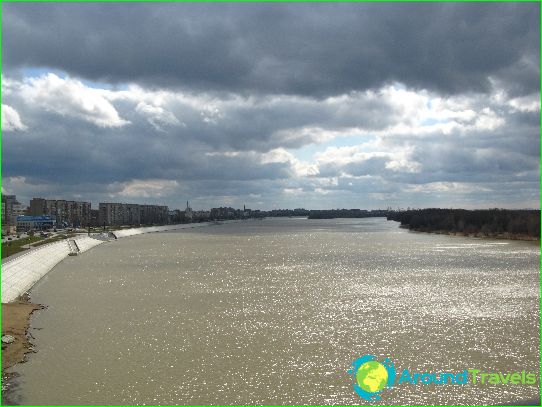 The main tributary of the Ob Irtysh originates inthe mountains of China. The length of the river is more than four thousand kilometers, it is navigable, and cruises along the Irtysh - a fun and informative way to spend a traditional holiday or vacation.
Comfort and service
Liner cruise ship called on the Irtyshdifficult, but the conditions in which are on board the tourists, it is worthy of the best praise. Comfortable cabins are not inferior to the numbers of first-class hotels, for meals on board meet the chef of great restaurants and cultural program fits the mood of holidaymakers. All along the way the ship during the following tourist stops waiting for an exciting range of excursions and educational trips, interesting shopping and tasting local drinks and national dishes.
Constellation cities
Going through any of the routes of cruises along the Irtysh ship approaches the coast in the cities, each of which is worthy of a separate release:
Founded at the beginning of the XVIII century Omsk - capitalSiberian Cossack troops. It is the second largest population in Siberia, and its architectural landmarks have global significance. The Omsk regional museum participants cruises along the Irtysh acquainted with the history of Siberia and the Museum of Fine Arts, visiting the exhibition of paintings.
Tobolsk, the first mention of which belongs to the1587. The city was founded as a center for the development of Siberia, and for two centuries it was the administrative, military and cultural center of it. Today it is actively developing tourism, as a part of the Tobolsk State Historical and Architectural Museum-Reserve contains more than thirty objects of the regional and federal levels. In Tobolsk filmed a lot of movies, he was devoted to paintings and musical symphony.
Khanty-Mansiysk, Russia appeared on the map1582. The attention of tourists deserve many city facilities, but the most popular are the park of Slavic Literature and Culture and the Natural Park "Samarovsky Chugas". At the foot of the Samara glacial outcrop in Khanty-Mansiysk is spread cultural and tourist complex "Archeopark" which recreated the various stages of the history of the planet and the human. Sculptural group depict mammoths and deer, buffalo, and lions, and archeology monument "Samarov town" shows the archaeological site of X-XIII centuries.
Photo