Cruises on Lake Baikal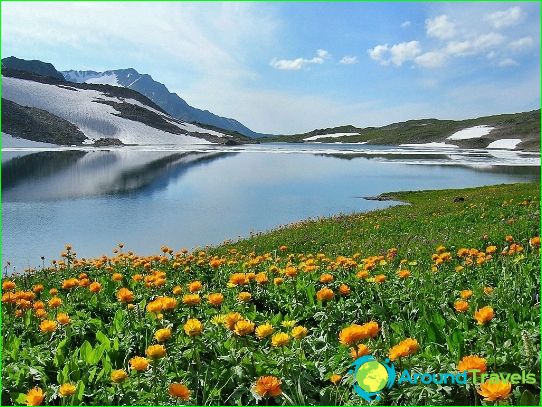 The deepest and one of the most beautiful lakes in theEarth attracts travelers and pristine nature, and excellent fishing and the opportunity to meet interesting people who live on its shores. An excellent alternative to a trip abroad can be a cruise on Lake Baikal, which organized numerous travel companies and agencies.
Unlike hiking, which areBaikal shores are associated with particular difficulties as impassable places and harsh environments, cruises on comfortable ships will allow to get acquainted with the most interesting places and participate in the rich excursion program without too much physical effort.
Irkutsk Odyssey
Almost all the participants of the cruise on Lake Baikalface swimming in Irkutsk. To explore the city before the cruise is worth devoting a few hours. Located on the banks of the Angara River, the city is famous for numerous museums, which collected the most interesting exposition. Art paintings of famous painters Repin and Aivazovsky, historical heritage and Przewalski Obrucheva collectible porcelain and jewelery Faberge, the deck of the icebreaker "Angara" and the room of the Decembrists Volkonsky and Trubetskoy, all of this - the museum halls distant Irkutsk.
Some cruises on Lake Baikal starts from the villageListvyanka. Next to him is Circum-Baikal Railway, who are familiar with travelers. It is considered one of the most beautiful in the world and holds the record in terms of the various works carried out for one kilometer along its entire length. Another local attraction - Bolshie Koty village with a unique exposure Baykalovedeniya Museum. The exhibition - the aquarium of biological institute, which tells about the unique underwater world of the lake.
The active and positive
Besides informative local history informationBaikal cruises provide plenty of opportunities to do physical self-improvement. Hiking along the most famous routes of the Baikal shores - the best way to change the situation. In summer, many cruises involve a stop in the picturesque bay, where you can sunbathe and swim in the lake.
A special delight of the guests is shipsinspection of Baikal National Park, which begins in the Bay Hay. To reach it, we have to overcome a two-hour hiking route through the picturesque mountain paths.
Photo