Cruises on Obi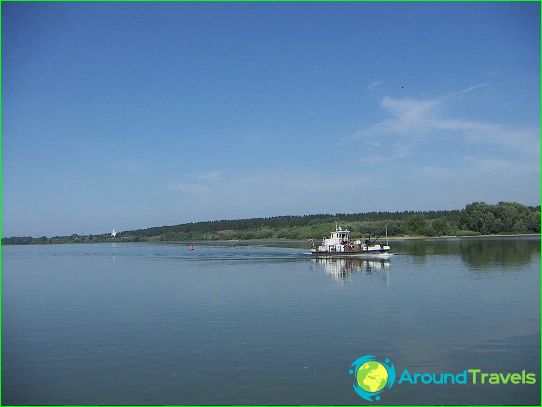 Siberian river Ob ranked first in the countryon the watershed area. Its main tributary - Irtysh, and cruises on the Ob and Irtysh today are very popular as an option for a summer holiday.
Caught a fish!
Fishing on Obi - one of the main attractionstourists and locals. Fishing on Obi has been developed over many decades, and today it inhabits no less than fifty of valuable commercial fish. Major trophies, coming across a tourist bait - perch and pike, sturgeon and whitefish, white salmon and ide.
To fish as you can in one-day cruise on the Ob, and in a longer journey. Ob Sea is called Novosibirsk Reservoir - is the best place for fishing in central Siberia.
City cruise
While following the Ob vessel travelers go ashore in the cities and get acquainted with the local sights. The largest ports on the Ob:
Novosibirsk - the capital of Siberia and the thirdthe number living in it city in the country. Founded in the late XIX century, Novosibirsk has become a major industrial and cultural center of Russia. The main attractions of the city - Alexander Nevsky Cathedral, erected soon after its founding, architectural monument "Red Torch" metro bridge across the Ob River - the world record for the length of Siberian botanical garden - the largest in the Asian part of Russia.
Tomsk, which in the early twentieth century turnedfour hundred years since its foundation. The city preserved unique architectural monuments, created in the XVIII century in the Siberian baroque style. Guests cruising on Obi visit Collegiate grove, where you can see plants from all over the world. Among the preserved old churches Tomsk - Church of the Resurrection, the first stone of which was laid in 1622.
Omsk, founded at the beginning of the XVIII century Cossackdetachment as a fortress on the Ob. Today in the town of carefully preserved unique architectural monuments: the Cathedral of the Assumption, which is included in the catalogs of the world temple culture and the castle, which was in the list of candidates for obtaining the title of World Heritage Site by UNESCO version.
Weekend Cruises
Take a cruise along the Ob and you can just outputday. This trip will help to get acquainted with the nature of their native land. Sunbathing and swimming during the voyage can be during stops on the picturesque banks of the good summer in these parts is quite hot and dry.
Photo