Education in Russia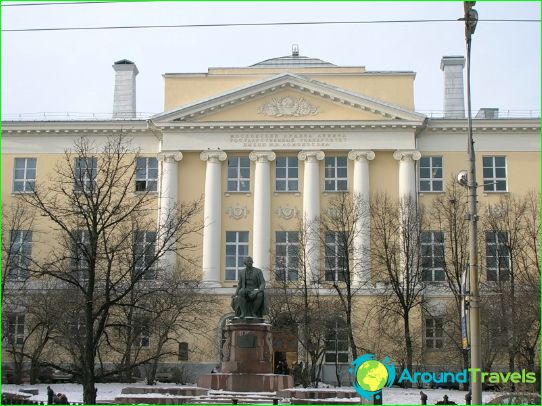 Education in Russia are extremelypopular - many graduates of foreign schools are students of Russian universities. To explain their desire to study in Russia is not difficult, because education in our country has a number of features:
Ability to obtain a high level of education;
There is no discrimination on any grounds (sex, race, color, language, religion);
There are various educational programs in technical and humanities;
The ability to complete the bachelor's and master's degree;
The ability to get an education in the MBA program in Moscow, St. Petersburg, Vladivostok, Kaliningrad;
Foreign students have the right to visit the centers in which they can study Russian as a foreign language on an individual or group programs (they are open in many Russian universities);
The presence in the Russian universities of international student exchange programs (getting deeper linguistic knowledge, exchange of experience with foreign students, an internship abroad).
How is enrollment in educational institutions of Russia?
Reception of future students in Russian universitiesIt carried out on the basis of documents confirming the receipt of a complete secondary or secondary vocational education. In addition, they must go through a competitive selection on the basis of the results of the Unified State Examination (USE). Some schools require just and additional entrance tests (mainly for foreign citizens and those who already have a higher education).
Documents to be provided by the foreigner to receive it in a Russian university:
education document containing a list of studied subjects and estimations (copy);
education document, notarized and translated into Russian and English languages;
national passport (copy);
A completed application form (it sends pre-university).
To enroll in a Russian university, foreignthe student must know the Russian language not lower than level 1 certification (have to be tested). To tighten or improve your knowledge, you can sign up and pass a distance learning online classes.
Important: Russian schools provide educational services to foreigners both paid and at the expense of funds allocated by the federal budget of the Russian Federation (the contract).
According to statistics, the number of students,studying in Russian schools, it is growing every year. And it says that education in Russia is the quality and the experience - valuable.
Photos schools in Russia