Excursions in Pushkin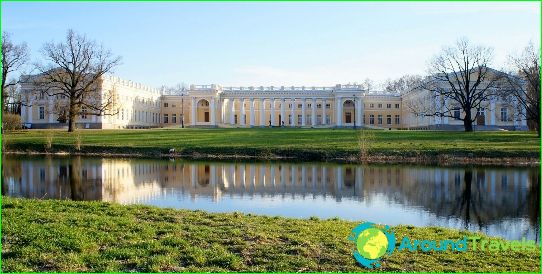 Pushkin - a small town of the Leningrad region,municipality. Pushkin is an important tourist, educational, scientific, military and industrial center. All excursions in Pushkin, which offers tourists a very interesting and unusual.
Excursions in Pushkin
Catherine Palace.
Catherine Palace Museum attracts touristsamazing beauty and history spanning three hundred year period. Modern palace is the epitome of Russian restorers opportunities, because they have revived the complex after the war. It is important to note that of the 58 rooms managed to recreate 32. Tourists get an excellent opportunity to visit the Green dining room, ceremonial blue, Chinese blue living room, Ofitsiantskoy, Bedchamber, who have beautiful interiors.
Sophia Cathedral.
Cathedral founded in 1782 in the presence ofEmpress Catherine II. The consecration took place on the twentieth of the temple complex in May 1788. Nowadays, tourists can make sure that the classic style, different maximum simplicity, is able to be truly beautiful. The bulk of the cathedral is crowned with five domes, located on the stone drums. On each side you can see the Doric porticos. The central dome is double, so that immediately attracts attention. This is a classic style and is ready to conquer the restrained, elegant simplicity. The interior will also get an easy, and it became the basis of the standards of the Ionic order. The middle part is decorated with 8 columns and pilasters made of solid granite red, held a special finish. St. Sophia Cathedral is one of the most important shrines of the Leningrad region.
Alexander Palace.
In 1792, Alexander Palace was laid,who later became one of the best examples of classical style. Construction works were successfully completed in 1796. The palace complex was inaugurated in June 2010, during the celebration of the tercentenary of Tsarskoye Selo. Now, tourists can visit the semicircular hall, the portrait hall, living room Marble. Restoration work continues, so that the Alexander Palace has become increasingly popular.
Sightseeing tours in Pushkin will give you a lot of unforgettable experiences!
Photo excursions in Pushkin