History Kargopol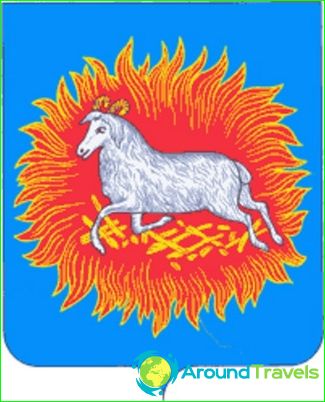 In the XI-XII centuries the northern edge, where they livedFinno-Ugric tribes, beginning to familiarize Novgorod. The first settlement on the site of Kargopol was founded on the left bank of the river at the source of the Onega lake Lache. The city developed downstream.
The official date of foundation is considered Kargopol1146. The manuscripts from the archives of the monastery in Kargopol states that founded this city Belozersky Prince Vyacheslav, when committed campaign against the Chud. A place for the city's foundation was very well chosen, because in those days the road to the north was not, except for water, and Kargopol held a dominant position on the waterway between the White Lake and the White Sea.
In XIII-XV centuries it was part of KargopolRostov-Suzdal, and the pool of Onega - in the Novgorod lands. This location Kargopol on the border of Novgorod and Moscow land has involved the city in the fight between Novgorod and Moscow. Events of the XV century say that Kargopol advocates the Novgorod Republic. In 1471 Kargopoltsev participated in the Battle of Novgorod and Moscow's troops on the river side Shelon Novgorod. In the battle won Muscovite army. In 1478, together with the Novgorod Kargopol land became part of the Moscow State.
Connected the River Onega Kargopol Pomorie, wheremined salt. The main products that have gone through Kargopol were salt and products of the river and sea crafts. In the XVI century Kargopol became the largest city in Russia. In 1565 under Ivan the Terrible Kargopol is one of the cities that provided the content of the oprichnina.
In the XVII century, during the Polish-Swedish interventionKargopol was attacked by enemy units. In December 1612 the Poles came to the city, but Kargopoltsev, hidden behind the fortress walls, repulsed the attack, and then made a sortie and drove the enemies away. In the XVII century Kargopol retains defensive value on the northern borders of the country. At the same time, he continues to be a major center for domestic trade.
At the beginning of the XVIII century, in connection with the construction ofPetersburg, the northern capital is directed from Kargopol carpenters Kirpichnikov and stone carvers to eternal habitation with their wives and children. With the change of trade routes in the XVIII century Kargopol gradually loses its former importance of a large shopping center. Since the XVIII to the early XX century Kargopol is a shopping center of local importance.
Photos Kargopol