The history of Novgorod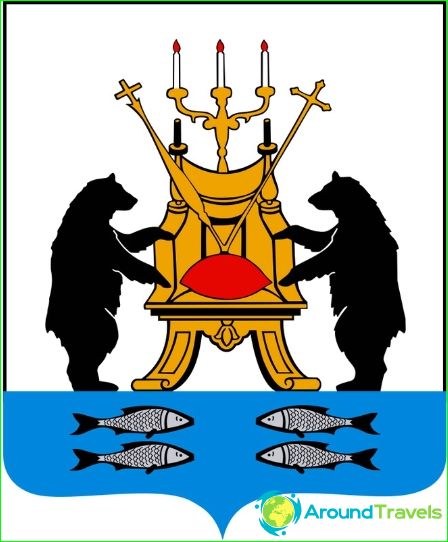 Novgorod the first time mentioned in chronicles in 859year - this date is considered to be the starting point of the age of the city. In the year 862 in the "Tale of Bygone Years" is a story about calling on Rus Vikings. The eldest of the Vikings who came Rurik began to reign in Novgorod.
At the beginning of XI century on your device does not Novgoroddifferent from the other cities of Kievan Rus. But in 1014 Prince Yaroslav the Wise Kiev refused to pay tribute, and Novgorod actually becomes independent. In Novgorod, begins construction of stone walls and stone town of St. Sophia Cathedral.
In the second half of the XII century Novgorod foundright in the assembly - they began to choose the bishop - the highest ecclesiastical authority. By the end of the XII century Novgorod gained the right to invite the princes of any city on the board and to conclude a treaty with them. In 1226 he came to the throne of Novgorod Alexander Yaroslavovich, which was later named the Nevsky.
In the XIV century the city was named the NovgorodRepublic and was one of the largest and richest regions in Europe. The structure of the republic included the present territory of Novgorod, Pskov, Leningrad, Karelia, Komi and Arkhangelsk regions and autonomous republics. By this time, as most of the birch-bark letters found. But at the end of the XV century Novgorod swear by the Prince of Moscow, Ivan III.
In 1570, Ivan the Terrible arrives in Novgorodto subdue the citizens, accused by false accusation of wanting to flop over to Lithuania. The guardsmen weeks smash and rob Novgorod, with a few thousand inhabitants killed.
At the beginning of XVII century in the Time of Troubles in RussiaNovgorod is occupied by the Swedes, the population is reduced to 800 people. In the second half of the XVII century Novgorod inhabit immigrants from Valdai, Tikhvin and other surrounding cities. In the XVIII century with the construction of Petersburg, Novgorod finally loses its commercial and economic importance. At the end of the XVIII century begins Novgorod restructuring master plan. In 1862, the city opened the monument "Millennium of Russia".
During World War II Novgorod already in August 1941, it was occupied by the Nazis. January 20, 1944 he was liberated by Soviet troops.
In 1959 Novgorod celebrated its 1100th anniversary.
Novgorod Photo