History of Pskov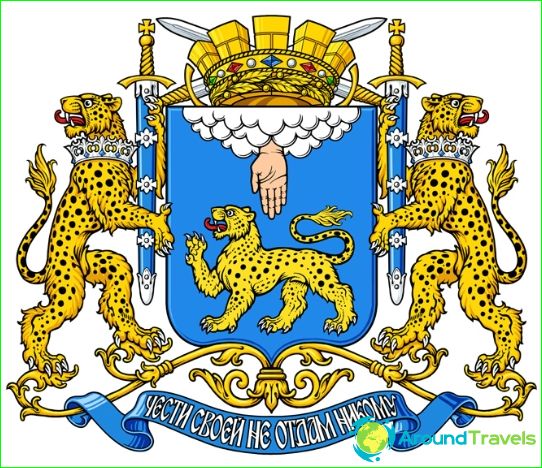 Pskov is located on the western border of Russia and for many years was a fortress that protected the western borders of Russia.
The town was founded on the site of a settlement of tribes in the VI centuryBC First, it was settled by a high rocky promontory at the confluence of the Great and Pskov. Already in the middle of the X century when Sudislava - son of Prince Vladimir, this place was a village area of ​​three hectares, which eventually became known as Chrome. There were warehouses with food in case of siege.
The constant threat from the West forced to Pskovbuild fortifications. Since the XI to XVIII century, Pskov withstood 30 sieges, and only one of them - in 1240 - ended with the capture of the city by German crusaders. He stopped their advance deep into the Russian prince Alexander Nevsky in 1242, defeating them.
Pskov continued construction of new and the walls, andin the XIII century by Prince Dovmont walls formed a ring around the city. In the XIV century the walls were built of stone. In addition, the bell tower was built with the assembly bell, which summoned the people to the meetings and gatherings. In 1348, Pskov has acquired the status of an independent republic. In XIV-XV centuries, Pskov Veche republic ruled. Participation Pskov troops in the Battle of Kulikovo in 1380 brought him close to the Moscow principality.
Pskov is a system of powerful stonefortifications. At this time, Pskov became a major craft center. He became one of the most important centers of Ancient Russian Culture, chronicles a distinctive school of icon painting and painted stone architecture. Since 1510 Pskov is part of the Russian state. In 1581-82 years he endured a six-month siege of the Stefan Batory troops, and in 1615 was attacked by Swedish troops.
Since the beginning of the Northern War of 1700-1721. increased military significance Pskov. Peter I directed the fortification work in Pskov and from there began his trip to the Baltic states. Since the beginning of the XVIII century Pskov gradually loses its leading role in foreign trade. Since 1777, he became the center of Pskov governorship, later - the province.
At the end of the XIX century in Pskov, there were more than a dozen churches, three monasteries, 35 schools and several factories. The main subject of trade was flax.
In 1917, in Pskov last emperor of Russia Nicholas II abdicated.
Photos of Pskov