How to fly from Chita to Moscow?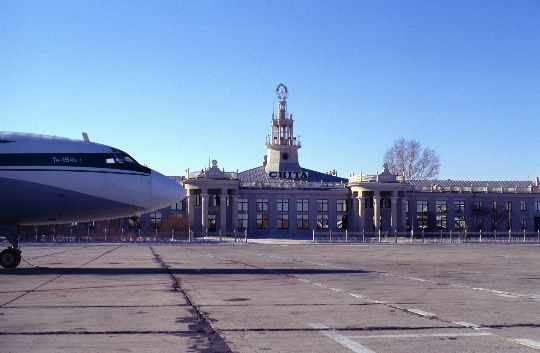 Rest in Chita was accompanied by a visit to the museumDecembrists, inspection Shumovsky palace, a monument to Peter Beketov and chapel of Alexander Nevsky, pastime in nightclubs, "the Hollywood", "Badger" and "the Relax", the study Heetey caves, excursions to the lake and Arahley Kandalinskim rocks-palaces? And now you want to get acquainted with more detailed information on the return flight?
How to fly from Chita to Moscow on a direct flight?
Chita and Moscow shared the 4700 km, which means thatreach the house, you will need more than 6 hours. For example, "Aeroflot" will take you to the Russian capital for 6.5 hours (landing at "Sheremetyevo"), "Ural Airlines" - 6 hours 55 minutes (you will land in "Domodedovo"), "S7" - 7 hours ( landing in "Domodedovo").
On the acquisition of a relatively cheap flights Chita-Moscow (10800 rubles) can be expected in October, March and April.
Flight Chita to Moscow with transfers
The road from Chita to Moscow can be overcome by committingtransplant in Irkutsk, Novosibirsk, Yekaterinburg (depending on the city dock in the road will have to spend 17-35 hours). "Air China" offers its customers to fly to Moscow with change in Beijing for 34 hours (-20 hours waiting for connections), "Yakutia" - in Yakutsk for 24.5 hours (pending connections will have to spend 13.5 hours), "of Ural Airlines "- in Irkutsk for 24 hours (in anticipation of joining you will spend almost 16 hours)," S7 "- in Novosibirsk for 30 hours (wait 2 flight - 22 hours).
Selection of the airline
To get to the house you will be aircraft (Alenia ATR 42-500, Aerospatiale ATR 72, Boeing 767-300) one of the following airlines: "Nordavia"; "Transaero"; "Utair"; "S7 Airlines".
Go check in Chita-Moscow you canat the airport Kadan (HTA) - it is situated at a distance of 18 km from the center of Chita (go here shuttle bus number 14 and 12, bus number 40E). Here you can sit in the cozy lounges or the business lounge (travelers will be asked to pay 4000 rubles for a stay in the room with furniture, wireless Internet access, satellite TV, minibar, room for negotiation), to visit bank branches "Savings Bank" and "TransCreditBank "bite at the points catering to perform payment transactions at ATMs and payment terminals and, if necessary, seek help from a medical center (it works around the clock).
What to do in an airplane?
The plane did not forget to think about which ofrelatives to give gifts, bought in Chita, a birch bark boxes, bracelets and letters, beer produced in the factory "Chita keys," mineral water "Cook Resort", antiques, products made of lapis lazuli, jade and other gems of Siberia.
Photo