How to fly from Moscow to Kamchatka?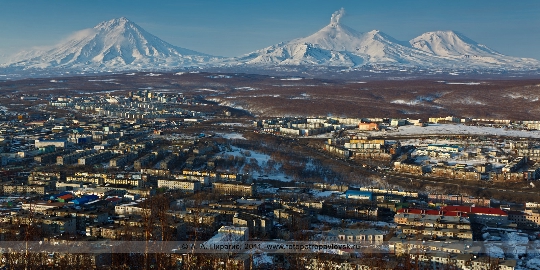 In Kamchatka, you can visit the caves, raftingthe rivers, ride off-road, snowmobile or dogsled, bathe in thermal springs, see the volcanoes Tolbachik and key hill, visit the Kuril and lake Azabache, ice fishing, helicopter tours, in the Valley of Geysers, or photo-expedition "Positives of Kamchatka" meet the Even the new year in the framework of the festival "Nurgenek" (21-22 June)? And now you want to get more information on the return flight?
How to fly from Moscow to Kamchatka, a direct flight?
Kamchatka Moscow and separated from each other by almost 6800 km, which means that in flight you will spend about 8.5 hours.
Thus, the aircraft "Aeroflot" will take you to Moscow, in 8 hours 05 minutes, and "Transaero" - 8 hours 40 minutes.
It is worth noting that direct flights from Kamchatka to Moscow is carried out only "Transaero" and "Aeroflot".
As for the cost of the flight, it is notlow (depending on the season for him will have to pay 40000-50000 rubles), but for the purchase of cheap tickets (21,000 rubles) can be expected during the winter months.
Kamchatka-Moscow flight with transfers
Connecting flights involve transplanting, usually in Vladivostok, Novosibirsk, Khabarovsk, St. Petersburg and Irkutsk (such flights last 12-30 hours).
Docking in Novosibirsk ( "Aeroflot") to extend yourreturn home for 20 hours, in Vladivostok ( "Aeroflot") - 14 hours, in Khabarovsk ( "Aeroflot") - 12.5 hours in Magadan ( "Yakutia") - 12.5 hours.
Selection of the airline
To get to Moscow you will be able to aircraft (Boeing 767-300 ER, Airbus A 320, Boeing 777 and other aircraft) of the following air carriers:
- "Aeroflot";
- "Utair";
- "Yakutia";
- "S7 Airlines";
- "Transaero";
- "Vim Avia".
Fly to Moscow as possible after you register toKamchatka's main airport - Yelizovo (of PKC), which is remote from the central part of Elizovo 5 km (Elizovo you get here by bus number 102, 104, 7, 8, 1).
Travellers will than take themselves inairport, because it is equipped with ATM, a luggage room (here you can drop off your luggage and garments), pharmacy, shops, buffet, cafe and restaurant, VIP-hall (travelers with comfort waiting here for your flight).
What to do in an airplane?
Flying allows travelers to sleep,leaf through newspapers and magazines, solve crossword puzzles, and how to think about which of the relatives and friends present gifts purchased on the Kamchatka Peninsula, as the red king crab, caviar, fish, handicrafts made of wood, horn and bone, hunting trophies, postcards Kamchatka views , suede and things from reindeer fur.
Photo