How to fly from Kemerovo to Moscow?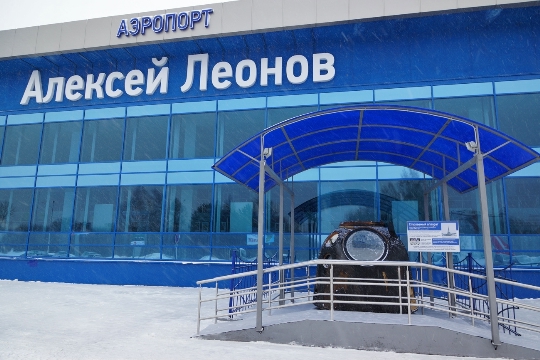 On holiday in Kemerovo you could admirelight and music fountain at the Theatre Square, explore the Znamensky Cathedral, visit the Kemerovo Regional Museum, equestrian club "Amazon", Museum-Reserve "Red Hill" to spend time in the paintball club "Predator", "Partizan" or "Arkona" nightclubs "Barracuda", "Zephyr", "Vanil" or "Moveton", the indoor Ice Palace, the entertainment center "Winter cherry", Wonderland park and park "Antoshka", go-carting in the center of "Adrenaline"? And now you are waiting for a flight to Moscow?
How to fly from Kemerovo to Moscow on a direct flight?
Capital Kuzbass and Russian separates 2900 km, so travelers will spend 4.5-5 hours on the road.
For example, "Transaero" will take you to their homeland after 4 hours and 40 minutes after the start of air travel, "the S7" - after 5 hours 05 minutes, and "Aeroflot" - after 4 hours 25 minutes.
The box office for ticket Kemerovo-Moscow you will be asked to pay at least 5400-8300 rubles (low prices on airline tickets are characteristic of May, July, October, September-February).
Kemerovo-Moscow flight with transfers
When transplanting in Sochi ( "Orenair", "Transaero"),travelers will get to the airport "Domodedovo" 18 hours (pending connections will have to spend 10 hours) and Simferopol ( "Red Wings", "Transaero") - to the airport "Vnukovo" 22.5 hours (will you be waiting for connections over 12 hours).
Select airline
From Kemerovo to Moscow you doedite on aircraft (Airbus A 320, TS 204, Boeing 737-800, TU 214) of the following air carriers:
- "Aeroflot" (daily flying in this direction);
- "S7 Airlines";
- "Transaero";
- "Vim Avia".
Sign up for a flight Kemerovo-Moscow offers airport named Alexei Leonov (KEJ) - it is removed from the center of Kemerovo is 11 km (you can reach here by bus number 126 and 101).
Here you can access the Internet without anysurcharges, spend time in the room mother and child, the VIP-Lounge (room with upholstered furniture, racks for individual registration, the bar with a wide selection of drinks, the Internet) and food establishments, stock up before fresh media flight at the newsstand, visit the Museum cosmonautics Leonova (here you can see the Yak-18, the capsule "Soyuz-22", various photographs, paintings, tracksuit Leonov and other things).
What to do in an airplane?
To one of the people close to you do not inadvertentlyhurt, think carefully in flight, who cheer souvenirs from Kemerovo to as "Kuzbass sweets", alcoholic beverages produced by the Mariinsky plant, wooden products (barrels for jam or honey), mini-sculptures and other souvenirs with the image of Kuzbass Bigfoot coal pieces, figurines of miners.
Photo