How to fly from Magadan to Moscow?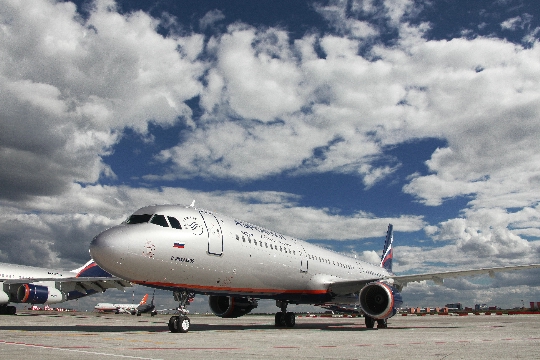 In Magadan, you spent time in the City Park,Finnish sauna, "Welcome aboard," laser tag club "Polygon 49" nightclubs "Imperial", "Cosmos" and "Astra", fished in the bay Gertner, examined minerals, placer gold and gold nuggets in the geological museum "Golden Room "I saw the Holy Trinity Cathedral and monument" mask of Sorrow ", visited the Magadan state music and Drama Theatre, the memorial museum-apartment VA Kozina? And now you rush to Moscow?
How to fly from Magadan to Moscow (direct flight)?
Relations between Moscow and Magadan 5800 km (in flight you will spend about 8 hours). For example, with "Vim Avia" and "Transaero" to overcome this distance travelers will be able to last 7 hours and 50 minutes.
Flight Magadan-Moscow is not cheap: on average, it costs 30,100 rubles (decline in air ticket prices observed during the winter months, when the tickets are cheaper to 14600 rubles).
Magadan-Moscow flight with transfers
Docking may be accomplished in Khabarovsk, Krasnodar, Vladivostok, Irkutsk, Ulan-Ude and other cities, with the result that the journey will last from 23 to 43 hours.
Your primary carrier "Aeroflot"? When the flight to Moscow with stops in Khabarovsk in flight you will spend 11 o'clock (the whole way takes 25.5 hours), in Vladivostok and Yakutsk - 15.5 hours (the house you find yourself over 28.5 hours), in Khabarovsk and Irkutsk - 12 5 hours (in their native land you land after 23 hours), in Khabarovsk and Krasnoyarsk - 12 hours (the duration of all the way - 24 hours). "S7" can offer you fly home via Novosibirsk (flight takes 37.5 hours of waiting - 23 hours) and "Vim Avia" and "Yakutia" - in Krasnodar (the house you find yourself after 32.5 hours, and the need to dock 17 hours).
Choose a carrier
His return to Moscow can trustfollowing airlines carrying its passengers on the Sukhoi Super Jet SU 100-95, Boeing 767-300, Airbus A 330-300 aircraft, and others: "Yakutia"; "Aeroflot"; "Vim Avia"; "Ir Aero".
Go check in Magadan-Moscowtravelers will be offered "Falcon" at the airport (GDX) - he removed 50 km from the city. Awaiting your flight will be able to spend time in waiting rooms, lounges mothers with children, food establishments, to look into the bank branch, the post office in the souvenir boutiques and stalls where you can buy the printed product.
Things to do in flight?
While you fly, do not forget to decidesomeone from the family to hand over souvenirs purchased in Magadan, in the form of maps showing the location of gold deposits, "Magadan fish" canned products from the company, the local shrimp, balms, infused with herbs, glass and ceramic figurines.
Photo