How to fly from Naryan-Mar to Moscow?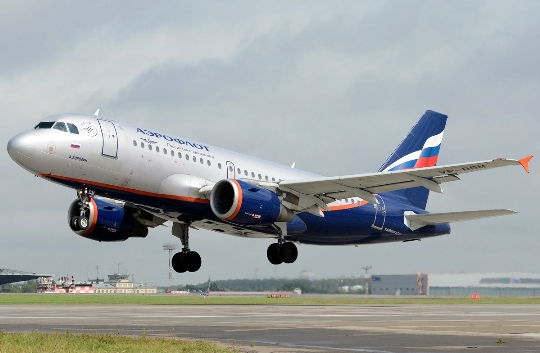 In Naryan-Mar you can see the Holy TempleEpiphany, the Church of St. Nicholas and Rusanov monument, visit Pustozersk fort and District Local History Museum, spend time at the State Nature Reserve "Nenets" fitness club "Nord", Paintball club "Patriot" night clubs "Siberia" and "the Nord Hall ", as well as a bowling alley" Yankee's "? But before the flight home left little time?
How to fly from Naryan-Mar to Moscow on a direct flight?
Distance of 1500 km you will be able to overcome for 2.5 hours. So, getting to Moscow with "Transaero", will you be on the road 2 hours and 40 minutes.
Learn airfare Naryan-Mar - Moscow may be in the new windows: it is 9500-13400 rubles (tickets sold at attractive prices in August and September).
Connection Flight Naryan-Mar - Moscow
Take a stop on the way home you can inSyktyvkar Airport, Arkhangelsk, Murmansk, Nizhny Novgorod or another city. With "Utair" you will fly through St. Petersburg (on the road will be spent 21 hours of them on the rest between flights will be allocated 16 hours), with "Nordavia" - in Arkhangelsk (in Moscow, you will be after 10 hours after 1 take-off, and in general during the flight you will spend 3.5 hours), with "Utair" - in Syktyvkar (on board the aircraft, you will spend about 4 hours, and between flights, you can rest 7 hours), with "Nordavia" - via Murmansk (duration of trip - more than 4 hours, and the break between flights - 5 hours).
Selection of the carrier
The following companies offer you to board the AN 24, Boeing 737-400, AH 148-100, Aerospatiale ATR 42-500 aircraft or other: "Utair"; "Transaero"; "Nordavia"; "RusLine".
Departure from Naryan-Mar to Moscow is carried outAirport "Naryan-Mar" (NNM) - it is removed from the city center 3 km (here can be reached by bus number 4 or 4a). At the airport, travelers can take advantage of the services of offices luggage (if you want you can leave your bags), satisfy your hunger in a cafe, spend time in the mother's and the baby's room. In addition, there are ATMs, terminals for electronic payments, medical center (here, if necessary, passengers wait for their flight, will be able to provide first aid).
What to do in an airplane?
On board the aircraft advisabledefine and decide which of the people close to you to bestow souvenirs from Naryan-Mar in the form of clothing and shoes of buckskin, figurines made of antlers or mammoth tusks, fish and deer ribs, handicrafts knitting and patchwork, CNT handmade reindeer kamus, tambourines.
Photo