How to fly from Norilsk to Moscow?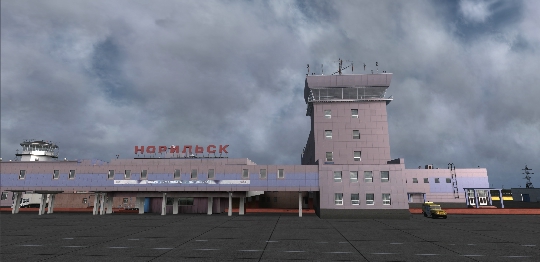 In Norilsk, you could see the memorialMonument "The Black Tulip," Norilsk Golgotha ​​and Nord Kamal mosque, have fun in the nightclubs, "the Garage" and "Tornado", admire the northern lights, go to the mountain gorge "Red Rocks", to go to the first house of Norilsk and Norilsk Polar Drama Theater, spend time in the cultural and entertainment center "Europe" and the paintball club "North bastion?" And now you want to get acquainted with the details relevant to the flight back to Moscow?
How to fly from Norilsk to Moscow (direct flight)?
2,800 km - the distance from Moscow to Norilsk, ie Your flight will take approximately 4.5 hours. So, on board aircraft belonging to the "Nord Star" you will spend 4 hours and 25 minutes, and "S7" - 4:00 40 minutes.
If you are interested to know the value of Norilsk-Moscow flight, mortgage on this article 10900-17200 rubles costs (prices are the most attractive in September, April and October).
Norilsk-Moscow flight with transfers
Connecting Flights involves the commissiondirect Adler, Novosibirsk, Krasnoyarsk, Yekaterinburg, Rostov-on-Don and other cities. If the act "Taimyr" as the main carrier, offers to fly to Moscow with transfers in Krasnoyarsk (the whole way takes 8 hours waiting dock - 9.5 hours), Novosibirsk (the house you find yourself after 16.5 hours, including the expectation will be 8.5 hours). If you want to fly with "Utair" through Ufa, then you come back home after 13 hours, and in Rostov-on-Don - after 28.5 hours (waiting dock is 18 hours).
How to choose an airline?
The direction you are flying airplanes (Aerospatiale ATR 72, Boeing 737-500 pax, Airbus A 321) of the following air carriers: "Taimyr Airlines"; "Nard Star"; "S7"; "Ural Airlines".
Service Norilsk-Moscow flight dealsAlykel Airport (NSK), remote from the town 50 km. For comfortable stay travelers there are restaurants, lounges, lounge for mothers and children. In addition, the airport offers a range of services for people whose capabilities are limited (are appointed for their toilets, the conditions for movement of wheelchairs, as well as for registration for the flight and on board the aircraft out of turn), open bank branches, post office , health center (services are free) and the temple (located on the forecourt).
What to do with themselves on a plane?
In flight, you can take a nap, read literature anddecide whom to please gifts, bought in Norilsk, in the form of dried reindeer meat, products made of stone, figures of deer, amulets, dolls in national costumes.
Photo