How to fly from Novokuznetsk to Moscow?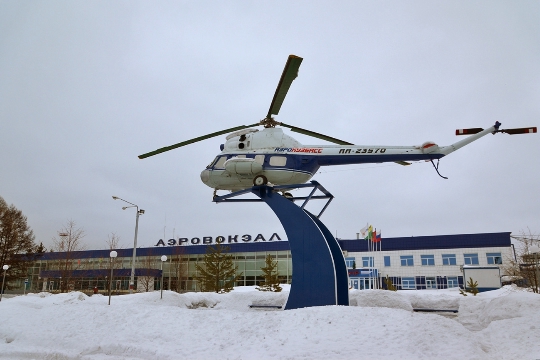 In Novokuznetsk, you had a great time in the City ParkGagarin, paintball club "Fort" and "the Pantera", "Novokuznetsk" and shooting club "Ballistics T", the equestrian club "Favorit", swim in the pool, relax in the Finnish sauna, held sessions recreational or therapeutic massage at the wellness center " spring "saw the house of merchant Fonareva and Transfiguration cathedral, visited the theater musical" The Seventh morning "and the gallery," Siberian art of "fun in the nightclubs" PARKWAY "and" Marvel "? And now it's time to go home?
How to fly from Novokuznetsk to Moscow (direct flight)?
Since the distance from Moscow Novokuznetsk -3100 km on the road you will have to spend about 5 hours. So, on board aircraft "Aeroflot" you will spend 4.5 hours, and "Transaero" - 4 hours 45 minutes.
Flights Novokuznetsk-Moscow at a fairly low price (4500-6400 rubles) sold in December, April and October.
Novokuznetsk-Moscow flight with transfers
For those interested in connecting flights mayoffer to fly to Moscow with changes in Novosibirsk, Anapa, Simferopol. It should be borne in mind that air travel with a change in Simferopol ( "Red Wings", "Ural Airlines") will last 25.5 hours (standby - 16.5 hours), Novosibirsk ( "Transaero") - 24 hours (in anticipation of transplantation you spend 17 hours), Anapa ( "Alrosa", "Utair") - 19 hours (before landing on another plane, you will have 11:00), Adler ( "Orenair", "Ural airlines") - 17 hours ( waiting 2 flights would have to spend 10 hours).
Selection of the airline
The following airlines take you to Moscow for the Boeing 737-800, Airbus A 319 and other aircraft, "Aeroflot"; "Qatar Airways"; "Red Wings"; "KrasAvia".
Check-in Novokuznetsk-Moscowcarried out at the airport Spichenkovo ​​(NOZ). As the city center and the airport are at a distance of 20 km, you can overcome this distance by bus number 10, 20, 160.
At the airport, you will be offered to satisfy hungerinstitutions of power, go shopping, get cash from an ATM, use the services of mail or travel agency (if you have enough time before departure, then you can order a brief helicopter tour of the area are the city, the impressions of which you will remember for a long time), to stay in room mother and child room or superior, to spend the night before departure at the hotel "Airport" (it has 30 comfortable rooms).
What to do in an airplane?
Upon arrival at home you are not deprived of the attentionpeople close to you, if the flight will have time to decide which of them you give souvenirs from Novokuznetsk in the form of beer produced by the brewery "Zapsib-beer" sweets "Novokuznetsk" and "Present", the coal pieces in a glass box, textiles and products with embroidery.
Photo