How to fly from Salekhard to Moscow?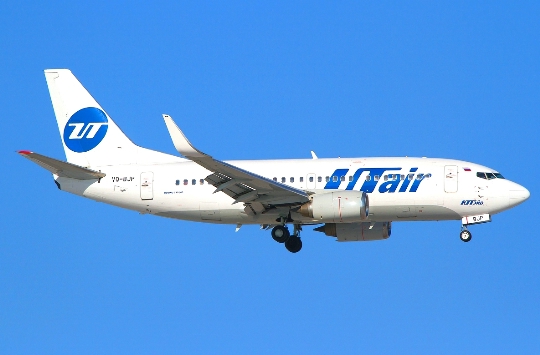 In Salekhard, you could see the temple Peter andPaul sculpture "Reindeer" and "Reindeer", visit the museum complex Obdorsky jail, house of merchant Kornilov name Szymanowski Museum, the settlement of Ust-Polui, cultural and leisure center "Heritage" and the Ice Palace, stand on the observation deck, located on the bridge "Torch", a game of billiards in the club "Sharokatitsa" fun in the entertainment center "Aristocrat" and "Polaris" night clubs "Nord City", "White owl" and "Oil"? A couple of days you will fly to Moscow?
How to fly from Salekhard to Moscow (direct flight)?
Getting from Salekhard to Moscow, you will be able to for3.5 hours (to overcome distance in 1900 km). So, to Moscow will help you get "Yamal Airlines" (the flight takes 3 hours 25 minutes) or "the S7" (air-ride lasts 3 hours and 15 minutes).
Airfare Salekhard-Moscow varies between 15200-16100 rubles (the price increase is typical for the summer months).
Salekhard-Moscow flight with connections
Popular cities docking: Novy Urengoy, Yekaterinburg, Tyumen, Noyabrsk and others. Flying through Noyabrsk ( "Yamal", "Utair") will last 8 hours (between flights, you will have 2.5 hours) through Novy Urengoy ( "Yamal", "Transaero") - 13.5 hours (2 flight you are invited after 7 hours after take-off 1) through Nadym ( "Yamal", "Gazprom avia") - 16.5 hours (landing on the aircraft you will be invited 2 after 6.5 hours) through Ekaterinburg ( "Yamal", "Ural airlines ") - 7.5 hours (in flight you will spend 4.5 hours) through Tyumen (" Yamal airlines "," Utair ") - 8 hours (generally on board the aircraft you will spend 4.5 hours).
Choose a carrier
The following airlines take you to Moscow on the Tu-214, LETL-410, Boeing 737-500, Embraer EMB-120 and other aircraft, "Yamal Airlines"; "S7"; "Transaero"; "Gazprom Avia".
Travellers will be offered to register onSalekhard-Moscow flight at airport Salekhard Airport (SLY) - It is located 7 km from the city (take the bus number 1 or 5, bus number 1 or 7). The airport is equipped with a bathroom for hanging mothers with children (do not forget to help in the infirmary on the health of their child), post office and luggage storage, room luxury, shopping kiosks and retail stores, restaurants for meals, help desk, VIP -hall.
What to do in flight?
The flight should consider which of the relativessouvenirs from Salekhard to hand in the form of eggs, smoked and dried fish, sausages and chips from venison, carvings of bone, basketry products from beads, ceramic products, burkas, the traditional dolls.
Photo