How to fly from Syktyvkar to Moscow?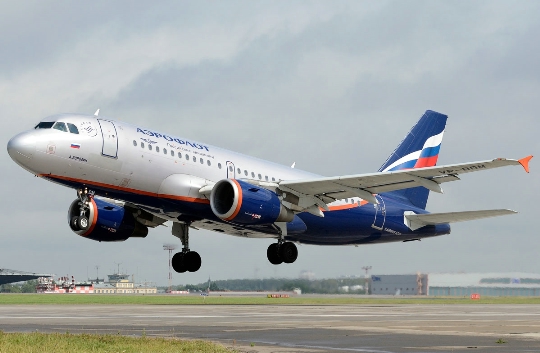 In Syktyvkar, you walked through the StefanovskayaSquare, saw the Holy Stefanovsky cathedral temple, had a great time in the park named after Kirov, Clubs of active leisure "Kalashnik the OFF", the sports complex "The Rock," amusement park "Orange" in the shopping center "Maxi" billiards club "Empire" and "Owl "nightclubs" Money Funny "and" Nemo ", visited the house of the merchant Sukhanov, as well as the house of Komi, located in the regional Museum? And soon you are going to fly to Moscow?
How to fly from Syktyvkar to Moscow (direct flight)?
The capital of the Republic of Komi and Moscow shared the 1000km, to overcome which will be able to tour for 2 hours. For example, in flight "Utair" and "Gaspromavia" travelers hold 1 hour 50 minutes, and with "Komiaviatrans" - 1 hour 45 minutes.
Ever wondered how much money to allocate for the purchase of the ticket Syktyvkar-Moscow? Calculate the amount of 5500-7000 rubles (the most expensive tickets sold in June and July).
Connection Flight Syktyvkar-Moscow
Make a stop in Arkhangelsk, Adler,St. Petersburg and other cities, the road will have to allocate between 5 and 16 hours. So, when planning to change to another plane in Ukhta ( "Gazmpromavia"), you will spend on the road 18 hours (2 landing on the flight will be announced after 14.5 hours of flight 1), Krasnodar ( "Nordavia", "VimAvia") - 10.5 hours, in St. Petersburg ( "STC Russia") - about 8 hours (docking takes about 3.5 hours).
Choose a carrier
Fly from Syktyvkar to Moscow will help youThe following airlines (you will fly on Boeing 737-500, Antonov AN 148-100, Let L 410 or other aircraft): "Nordavia"; "Utair"; "Gazpromavia"; "Komiaviatrans"; "STC Russia".
Go check in Syktyvkar-Moscowtravelers to help employees "Syktyvkar" Airport (SCW) - it is situated 2 km from the city center (take bus number 5 or 5D). The airport has payment terminals, souvenir shops, points of public catering, free Wi-Fi, around the clock chamber for storing outdoor clothing and luggage, medical center (located on the 1st passenger terminal floor), a lounge mothers with children with changing tables, kitchen and area of ​​games (it is located on the 2nd floor of the terminal).
Things to do while in flight?
Flight time can be spent reading magazines andreflections that will allow you to finally decide which of the relatives to bestow gifts, acquired in Syktyvkar, in the form of fresh, pickled or frozen local berries (cranberries, cloudberries, lingonberries), reindeer, pine nuts, fish (salmon, trout), ashtrays and boxes with local symbols.
Photo