On vacation with children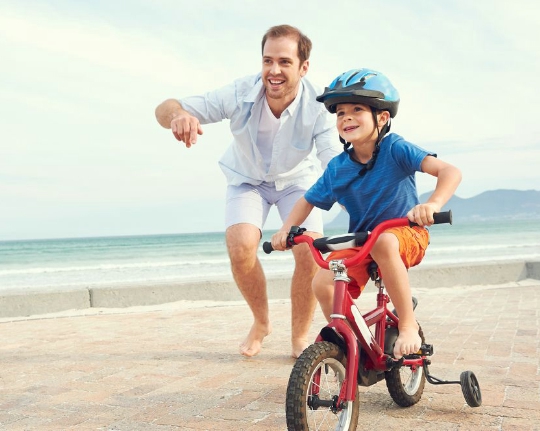 Once pediatricians advised not to transportwhere a child up to three years. Today, however, the view in this regard has changed, and many parents are flying to rest even with the six-month crumbs. Where is the middle ground, and that is to know those who are going to travel with children?
To start to define the geography. Probably every adult traveler, but once experienced the "pleasures" of acclimatization - headache, exacerbation of chronic diseases, fever, intestinal disorders, etc. particularly hard to endure extreme temperatures, when a Moscow winter, evergreens flies in the tropics...
In children, the acclimatization process can take placeis much more painful than in adults. Therefore, up to three years is not desirable to carry a child on than one climate zone. For example, if you live in Moscow, limit your trip to the Black Sea or the Mediterranean coast. Fortunately, there's plenty of countries that fully suitable for families with children - such as Turkey, Greece, Cyprus, Italy, Spain, Bulgaria, Montenegro. Distances are relatively small, and the child is not tired during the flight, and will not experience extreme temperatures. But a trip to India, Africa and Oceania set aside at least until the age of five.
For families, it is desirable to choose any habitable place where nearby there is a supermarket, a pharmacy and a medical center. You may need to replenish stocks of baby food or things.
Fans of car travel should befocus on the individual characteristics of the child. Some children sleep well during the ride, while others, on the contrary, hard carry road and can not sit for long in one place.
If you are planning a beach holiday - keep in mind,that the child can stay in the sun only to 10-11 am. The rest of the sun's rays can harm the baby. Be sure to use sunscreen.
The smaller the baby, the more long-term needsbe your vacation. After all, some part of it will take adaptation to climate. If your child is less than three years, the rest period shall not be less than one month.
The most convenient age for travel (forparents and children) starts with five years - at this age, you will much easier to negotiate with the child. In addition, he was able to articulate their desires. As a rule, with a limit of five years of childhood dreams of a good holiday is becoming a water park. So, look for a house close to the water attractions.
If you feel comfortable you are missingsavings - think of the bank loan. Credit calculator on the Bank's website will calculate the amount of the annuity payments on the loan. Remember that when it comes to families with children - improvisation is not relevant. But with proper training trip with the kids would be the best family memories.
Photo