Islands Russia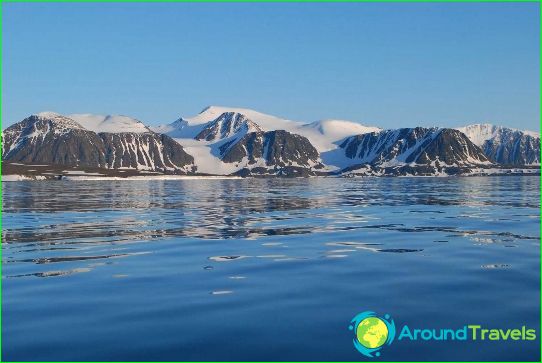 Islands belonging to Russia, are allseas that wash its territory. On the Azov and Black Seas there are rare and small islands, located in the coastal areas. Russia Islands in the Far East are its outpost. It Kuril Islands, which play an important role in geopolitics and the economy. Therefore, infrastructure development of the Kuril Islands authorities pay special attention to.
The largest island of Russian
The largest Russian island - Sakhalin. It is located in the Far East and has an area of ​​over 76,000 square meters. km. This area of ​​land is washed by the sea, such as Japan and Okhotsk. The island is separated from the mainland by the Tatar Strait. On Sakhalin monsoon prevails cool climate. The largest city of Sakhalin is Yuzhno-Sakhalinsk. The island has been found significant reserves of oil and gas. Previously part of the island territory belonged to Japan.
The second-largest island among the RussianIt occupies the northern island of Novaya Zemlya archipelago. Its area is about 49 thousand square meters. km. Geographically, it is part of the Arkhangelsk region. Among the European islands it is considered the fourth largest. In the area of ​​North Island is superior to countries such as Estonia, the Netherlands, Switzerland, Denmark. The island stretched in length by 132 km, its width is only 1.5 km away. Much of its territory is covered by perennial glaciers. South Island archipelago is also located in the Arkhangelsk region and included in the list of major Russian islands.
Other islands
In the Gulf stretches island of Kotlin. He retired at 27 km from the mouth of the Neva River. There is the city of Kronstadt, which is an important base of the Baltic Fleet. The island is located Kronstadt tide gauge, which are counted from zero altitudes country.
Famous is the Wrangel Island, which is located in the Western and Eastern hemispheres. It operates Reserve, home to polar bears.
A significant area occupies Island Octoberrevolution. It is almost entirely covered by glaciers, the largest of which is considered a glacier Karpinski. The island is an arctic desert, where there are only lichens and mosses. However, this island is for Russia important, since gold was discovered in the subsoil thereof.
Our country is not only the sea islands, but alsolake. They are characterized by small size. The most famous of them are the Valaam islands located on Lake Ladoga. The total area of ​​these islands is 36 square meters. km. Valaam Island is 28 square meters. km. It is famous for the fact that the Savior-Transfiguration Monastery was built on its territory.
Photos of Russian islands