Children's camps in the Belgorod region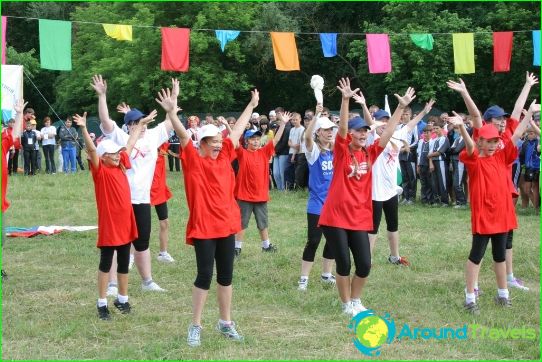 In recent years, development of the infrastructure of childleisure in the Belgorod region paid attention. Today there are functioning health, sports, specialized camps, as well as institutions, involving day stay.
Terms and conditions of rest in the Belgorod region
Moderate continental climate Belgorodarea provides mild winters and hot summers. The continental climate increases from west to east. Where long summer (about 110 days), with the hot weather and a minimum number of rainy days.
Children's camps in the Belgorod region beginwork to top the summer holidays. In Belgorod and other cities in the region there are health school camps with day stay. One change in this camp lasts 21 days. The school camp are open to all students, regardless of where their parents work and social status of the family. The camps are public daycare. Programs they are designed for children aged from 7 to 15 years.
The heads of school camps arethe following objectives: to upgrade the work of institutions, strengthen the employment of children, provide for trekking, hiking and other activities. Administration holds annual regional review of health camps. Much attention is paid to ensuring the safe transportation of schoolchildren. The most sensitive issue is the material-technical base of some of country institutions.
Today, in the Belgorod regionThere are more than 34 country camps. Of these, five are considered sanatorium. They recently opened on the base of sanatoriums and rest homes. From Belgorod camps do not all have modern equipment that meets the standards for sports and living conditions for children's activities. For example, during an inspection carried out by Sanitary Inspection revealed that the material-technical base of the six camps do not meet hygienic and sanitary rules and norms. These camps include "Krasnaya Polyana", "Dubravushka", "Dzerzhinets" and others.
Selection camp for your child
Children's camps in the Belgorod regiondivided into health, sports, art, language. Some of them work, not only in summer but all year round. Stationary camps located in certain places. Vacationers students live in comfortable buildings. Many children enjoy visiting or campgrounds. Rest in them is often combined with a hike. The region has a sanatorium-type facilities are recommended for children with impaired health.
Photos of children's camps in the Belgorod region