Children's camps in the Ivanovo region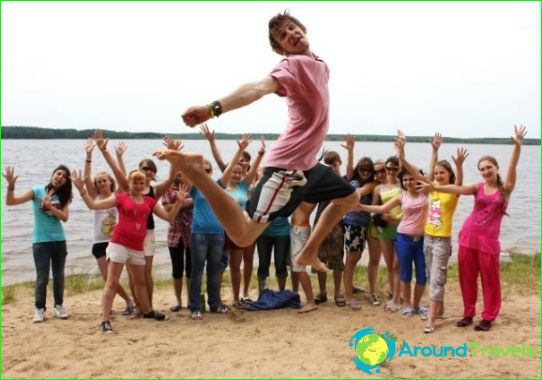 In summer, in the Ivanovo region does not work more than 15suburban children's camps. For the rest of children are also health-improving year-round camps. These include "The Seagull", "Birch Grove", "builder", "Reshma" and others. In the annually conducted recreational activities for children of all ages. With their help it is possible to cover more than 40 thousand students.
Which camp is in the Ivanovo region
Children's camps in Ivanovo, basically,presented daycare institutions. They are set up in schools and allow you to organize interesting leisure. For the city limits there are campgrounds that invite everyone who loves outdoor activities and hiking. The city administration, planning children's rest, aims - ensuring safety of schoolchildren. The focus is on the organization of transport, insurance of children during their leisure in camps, fire safety and training of qualified personnel.
Ivanovo region occupies the center of the Europeanpart of the country and is considered one of the smallest areas. It is located between the rivers Volga and Klyazma. The small size of the area is not an obstacle to the organization of quality children's activities. In camps and sanatoriums Ivanovo region come children from other regions of Russia. Activities carried out for the purpose of improvement of the rising generation, constituting not less than 10 thousand students. In round resort for the season rests over 4 thousand children.
Program children's camps
Sanitation and health camps run byown programs, which include therapeutic and preventive procedures. Children's camps in Ivanovo - a facility where the qualified teachers, psychologists and counselors. The local camps guys never get bored. Each shift is a collection of festivals and celebrations. Children participate in sports competitions, quizzes and competitions. They watch movies, attend discos and make excursions. The recreational and sports camps, special attention is paid to development of skills of a healthy and active lifestyle. The program of each nursing home is required to have a charge, sports, swimming pool, and action against bad habits. Traditionally, Ivanovo camps organized flow profile and change. Their focus is different:. Patriotic, local history, leadership, etc. For gifted students have special shifts. Many of the camps are located outside the city, in an ecologically safe areas. Such institutions are ideal for recreation for children.
Photos of children's camps in the Ivanovo region