Children's camps in the Novosibirsk region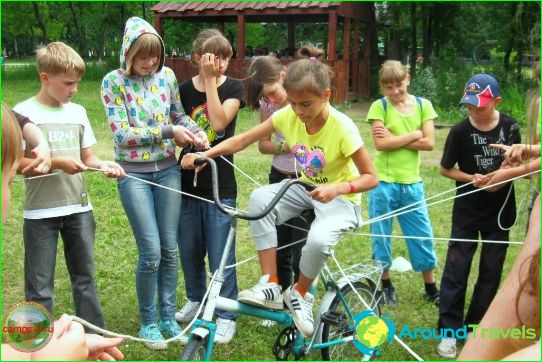 During the school holidays in the Novosibirsk regionstart working children's health camps. Despite the fact that this part of Russia holds a large number of industrial enterprises, some areas are considered to be environmentally friendly. On vacation better to leave the city, close to nature and away from motorways. Novosibirsk region occupies the central part of Eurasia, it is removed from the oceans and seas. Therefore, there prevails a continental climate with long cold winters and hot, but short summers.
Features and location of camps for children
Well thought-out organization of leisure forstudents - this benefit area. Road to summer camp is a great solution for many parents. The child will do something useful for a month, in addition, he will be able to improve their health. Children's camps in the Novosibirsk region offer good service, hotel packages, exciting leisure and sporting activities. Children usually allocated to orders and live in 3-5 person rooms. The camps are equipped with the necessary amenities, including toilets and showers.
Leisure activities organized at a high level. The health institutions have sports grounds, stadiums, swimming pools and play areas. If the camp is located near the pond or river, then it has a private beach area. Sending a child to a standard camp, which is not focused on therapeutic measures, you can be sure that he will vacation with advantage. Children participate in competitions and contests, attend workshops, go hiking. If you wish to have a child in the summer I continued to pay attention to the specialized children's camps in the Novosibirsk region. They include sports, travel, languages, environmental, adventure and other camps.
Health camp
Most comfortable conditions are created inrecreational facilities and spas. There used to stay well-equipped rooms, with private shower and toilet. In these camps, as a rule, rests a small number of students. This eliminates the fuss and more attention paid to every vacationer. In spas children receive five meals. If a child has, he offered food diet problems with the digestive system. The health camps and sanatoria students perform the following procedures:
improving physical education,
physiotherapy,
inhalation
massage,
sun and salt baths and others.
As additional activities are offered a swimming pool, gym and other.
Photos of children's camps in the Novosibirsk region