Children's camps in Orenburg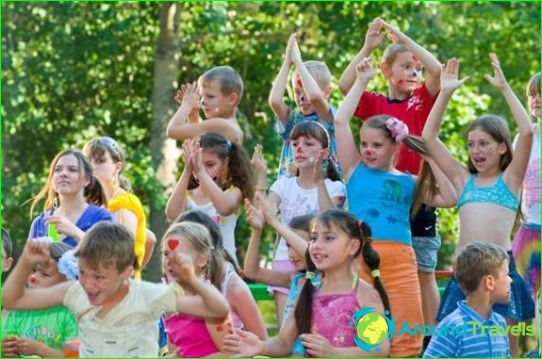 School summer holidays is best done onfresh air. In this regard, parents are beginning to pick up in the spring of vouchers to children's health centers, centers and camps. Many children's camps in Orenburg functioning for a long time and have a perfect reputation. The city has a different orientation camp: sports and fitness, computer, technical, linguistic and others.
During the summer holidays the doors opened more than 1,100 camps and children's sanatoriums Orenburg. Guys can get a good rest without leaving their hometown.
How to choose a camp in Orenburg
Choose a resort or camp should be carefullypaying attention not only to the entertainment program and the qualification of employees and the level of security. The child in the camp should be interesting and comfortable. In the children's city centers experts work to create unique holiday programs for children of different age groups. Shifts in camps Orenburg are interesting and fun.
The city has a peculiar history. Its tab occurred 3 times in different places. The first castle was founded back in 1735, at the point where the river meets the GPL Yaik river. The children in the camps are usually happy to listen to stories about the city's history during the tour. Orenburg is considered one of the most interesting areas of the country. Previously, it was Russia's largest center for trade with Central Asia and Kazakhstan. Caravans with a variety of goods pass through Orenburg. They came from Bukhara, Khiva and Tashkent.
The city has made significant progress during the periodPugachev uprising. The history of these lands Pushkin described in detail in his famous novel "The Captain's Daughter." The city is also famous for down products that have long been a kind of calling card Orenburg. Children of school age, will no doubt be useful to know the history of this city.
What do the children during the holidays
Children's camps in Orenburg - is a whole range ofentertainment. Children make trips to local attractions, expanding their horizons. Get acquainted with the culture of the indigenous inhabitants of the region makes it possible to hike to the complex "National Village". The children attend the village courtyards, watching the life of people of different nationalities. This cultural complex is a museum, which symbolizes the cooperation and friendship between the peoples. In this village, children learn the traditions and culture of each nation. The complex has long been a favorite place for residents of Orenburg. They spend all kinds of cultural events. Children can walk near the beautiful fountain "Friendship", enjoying its magnificent tints.
Photos of children's camps in Orenburg