Children's camps in Samara region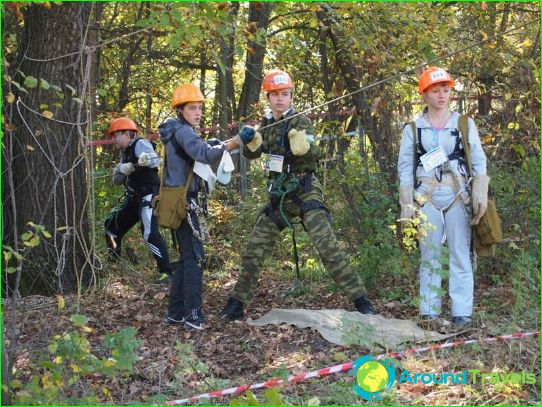 Samara region is onEast European platform, in the middle reaches of the Volga River. It is located in the southeast of the European part of our country and has the status of the border zone. Samara region borders with Ulyanovsk, Saratov, Orenburg region, as well as with the Republic of Tatarstan. It is the administrative center of Samara. Tourism potential is big, so tourism is developing very actively. Children's camps in Samara region invite children from different age groups. Usually they are designed for children from 7 to 16 years.
Natural conditions of the Samara region
The area is conventionally divided into three parts: South and North Left Bank, Right Bank. Most of the Samara Region is situated on the territory of the left bank. Hill found on the Right Bank, located in the same Zhiguli Mountains. Left represented by the High Zavolzhe and flat plains. Approximately 14% of the territory is covered by forests. They are dominated by pine, spruce and oaks. All the forests of the region are protective category, most of them half has 4 class of fire hazard. The nature of the area is rich and varied. There are natural reserves, natural monuments, wildlife sanctuaries and national parks. The climate is temperate continental considered. The average January temperature is -13 degrees, in July it is 20 degrees.
What a children's holiday possible
Beautiful nature and unhurried way of Samaravillages - these are the factors that make it possible to relax and unwind. Volga expanses of greenery and picturesque mountains are very popular with tourists. Children's camps in Samara region open all year round. Health camps and resorts make for an unforgettable stay and helpful. Choosing such a center is necessary to rest where the child will be interesting and comfortable. It is equally important to pay attention to the safety of the camp. The choice of shifts and programs today is very wide. In the Samara region has camps, functioning on the territory of the settlements. Choosing a camp, you will be close to the child. The area offers many options for quality recreation for children and adults. Day camps usually start work at the beginning of the summer school holidays. In these institutions children can attend excursions, swimming pool, gymnasium, workshops and others. The schedule certainly included walks, entertaining competitions and sporting events. Health camps operated around the clock. Usually they are located outside the city limits. Camps offer specialized units and shifts. In the Samara region there are also campsites equipped on riverbanks, in the areas of travel sites.
Photos of children's camps in Samara region