Children's camps in the Sverdlovsk Region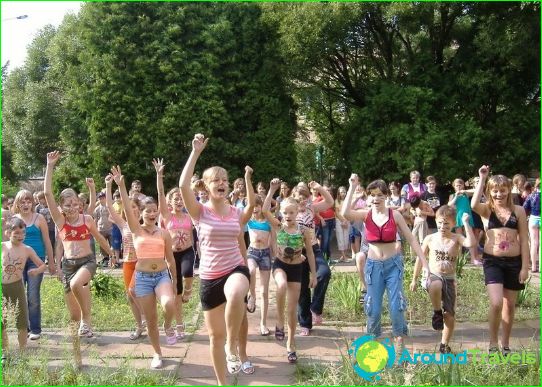 In the Sverdlovsk region there are more than 90 children's country camps. Most of them are specialized: sports, language, and others.
The overall situation of children's camps
If we consider the scope of children's activities as a whole,in the region, there is reduction in the number of camps. If previously there were more than 280, then today only a little over 90. These changes are associated with the changes that have taken place in the manner of financing of children's camps. Such institutions are closed due to lack of funds.
The demographic situation in the Sverdlovsk Regionsuch that the number of children is decreasing. Therefore, many of the camps are forced to stop their work. These institutions do not pay off, as more than half the seats remain vacant. Infrastructure Some children's camps obsolete - they function since the Soviet times. Institutions do not receive funds for reconstruction, so the guide came to the decision to close. Despite this situation, some of the children's camp in the Sverdlovsk region continued to operate successfully. They annually take Sverdlovsk thousands of boys and girls. In the school-based summer camp opened with day stay. Most often, they are gaining primary school children.
What attracts holiday in the country camp
Sverdlovsk region is the largestUrals region. It is located in the middle zone, but a small part of it occupies the northern areas of the Ural Mountains. On its territory flowing large river Tura, Iset, Kama and Tavda. There are many lakes and nature looks very picturesque. The continental climate of the Sverdlovsk region provides a long and cold winter, but warm summers. In some areas, quite hot in the summer. The climate is favorable for the person. Sverdlovsk region is famous for its healing resources: sapropel mud and mineral waters. Children's sanatorium and health camps are successfully used wellness treatments based on mineral water.
Good children's camp in the Sverdlovsk region -This establishment, located in the beautiful and ecologically clean areas. They are furnished and protected areas. In the camp of the child resting in nature, in the fresh air. Unique entertainment make camp very popular. The camps offer excursions and adventures. The children live in comfortable buildings, where cleanliness is maintained. A complete and varied diet - an important factor of improving rest. In addition, the children observe the mode of the day, which also has a beneficial effect on their health.
Photos of children's camps in the Sverdlovsk Region