Children's camps in Tatarstan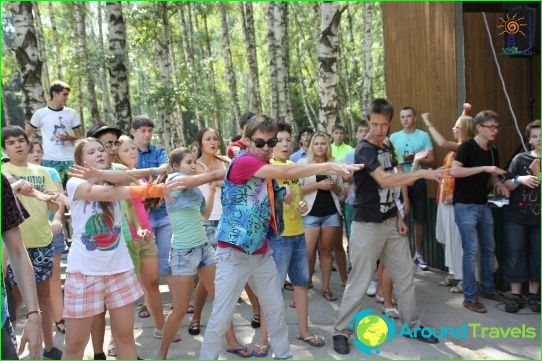 Parents of students from Tatarstan preferpurchase tickets to local camp. And this is not surprising, because the republic has all the conditions for an interesting children's activities. Tatarstan is a subject of the Russian Federation and is included in the Volga Federal District. The city of Kazan is the capital of the republic. Tatarstan borders on Ulyanovsk, Kirov, Orenburg, Samara and other regions. Holiday in the country - is, first of all, a beach and sanatorium rest. They come here are those who like quiet, quiet and measured life. There may be walking, hiking, fishing, therapeutic recreation. From outdoor activities popular river cruises.
Terms of children's activities
Children's camps in Tatarstan presentedsanatorium and health clubs. On the territory of the republic there are camps around the clock and day stay. Children rest in sanatoriums and camps during the summer and winter vacations. Tatarstan interested high school students who are fond of history. On its territory there are towns and cities, which have been assigned the status of historic Russian cities. These include Yelabuga, Bugulma, Menzelinsk, Kazan and others. Tatarstan is on the East European Plain, at the confluence of the Volga and Kama, occupying the center of Russia. Almost the whole territory is a plain in the forest steppe and steppe zone. Minor elevations are in the south-eastern part of Tatarstan.
The Republic is under the authoritytemperate continental climate. Summers are warm and winters - moderately cold. The hottest month is July, when the air is heated to 20 degrees. The most severe frosts come in January. Sometimes the temperature reaches -14 degrees. The climatic differences in the country is negligible. Such conditions make it possible to organize a fun children's holiday.
Popular tours in Tatarstan
In recent years, demand ismedical tours in Tatarstan. Health centers and health camps offer a wide range of types of treatment and rest. Prices are moderate, which makes the tour is very popular. Republic has great natural potential. Therefore, anyone can pick up a course of treatment. Tourists rest here in spas that offer treatments, similar to the treatment programs of health resorts in Europe. Recreational camps for children in Tatarstan include in their program services, such as climate, Balneological baths, mud baths, herbal medicine and other resorts and camps in the country -. It is not only treatment, but also an exciting vacation with friends.
Photos of children's camps in Tatarstan