Children's camps in the Tula region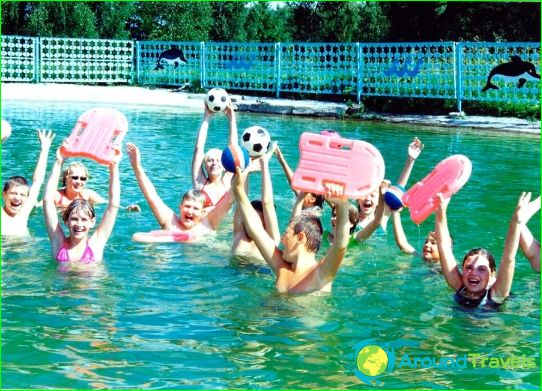 In the Tula region develops children's tourismvery active. Today, in the works for more than 10 sanatoria and health camps and 21 rustic camp. Almost all of them invite children on a vacation in any season. The influx of tourists is during the summer holidays. Each year during the summer children's camp in the Tula region is visited by no less than 15 thousand students. Most of the camp is attended by children aged 7-15 years.
Features children's camps Tula
Tula region is the center of the European partthe country and is located in the Central Federal District. It is located close to the capital region. Therefore Tula camp accessible to students from in and around Moscow. In recent years, some of the camps in the Tula region were closed. But the authorities are trying to solve the financing of children's leisure facilities, in cooperation with the Social Insurance Fund. Tula attractive for tourists from all over the country. The city is famous samovars, arms and cakes.
Students attend samovars Museum, weaponsand the Museum of gingerbread. Interesting also seems Tula Kremlin. The city is located exotarium - Reptile Zoo, which has no equal in Russia. Tula region rich in tourist attractions, which are associated with the names of great men - scientists, writers, inventors. Vacationers tend to get in the "Yasnaya Polyana" - a museum-estate of Leo Tolstoy, where the rare memorabilia related to the Russian writer. Guys make excursions in the surrounding area of ​​Tula. The famous Kulikovo field is removed from the city to 140 km. It was there that Russian troops carried out a brilliant battle with the Mongols.
Tula camp can be visited at any time of the year. Especially interesting holiday is guaranteed during the summer and winter vacations. In summer, children can visit the beaches on the banks of the Oka River. In winter they go skiing, sledding and ledyankah. Active rest means hiking in the surrounding area, cycling, playing sports. Fresh air and a healthy lifestyle, positive impact on the well-being of children.
Popular camps
Children's camps in the Tula region traditionallyarouse interest among schoolchildren. One of the best is considered recreation center "Aleksin-boron", which occupies a spacious and landscaped area on the bank of the Oka. The camp welcomes children all year round. It is based on the famous sanatorium "Aleksin-boron". Well developed infrastructure makes it possible to organize high-quality children's leisure. In the camp, there are items such as a nice beach, playgrounds, a cinema, library and others.
Photos of children's camps in the Tula region