Children's camps in the Ulyanovsk region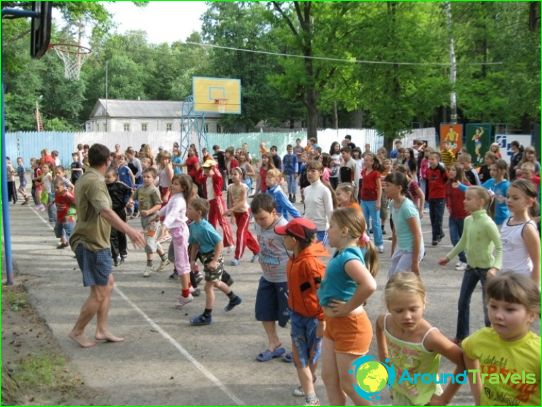 In the Ulyanovsk region in the field of children's activitiesin decline. The camps and resorts in crisis, their number is declining from year to year. Therefore, the number of children covered by the fitness campaign is very small. Children's camps in the Ulyanovsk region have poorly developed infrastructure, as their material base is rather weak. These factors affect the quality of children's activities. However, the scope of rest has good information support. For the convenience of parents in the region there are resource "Children's holiday", which focuses on relevant issues.
Which camp is in the Ulyanovsk region
Those wishing to send their children to local campslots of. However, not every child can have a rest in the camp, which is located next to the house. The reason is the insufficient number of children's camps.
During the summer holidays in Ulyanovskfield runs 600 health children's institutions. Of these, 2 is a health and fitness camps, and 16 - country. More than 440 institutions are working as day care camp. More than 145 camps are tent. Many families send their children outside the region. The local administration arranges tours to children's health institutions located in neighboring regions, and on the Black Sea coast.
Children's camps offer the Ulyanovsk regionyoung tourists to the most interesting places of excursions. The children attend local sanctuaries - Sursky and Starokulatkinsky. Camps Programs vary depending on the orientation of institutions. Kids having fun relaxing in the sports, health, language and other settings. During the summer in great demand trips to campgrounds.
Wellness vacation
Children rest in sanatoriums and camps availableyear round. Ulyanovsk region is under the influence of moderate continental climate. Winters are cold and summers are hot. The dry and short spring also allows a good rest during the short vacation.
Children's sanatorium area well withprevention and treatment of skin, endocrine and heart disease. Nature is rich in deposits of therapeutic muds. They are used for general health, treatment of diseases of the musculoskeletal system, and others. In the region there are many sources of mineral water. As a healing drink for children, experts recommend mineral water "Volzhanka". The spas are used such treatments as magnioterapiya, color therapy, physiotherapy, massage, climatotherapy, thalassotherapy and more. D.
Photos of children's camps in the Ulyanovsk region