Children's camps in the Vologda region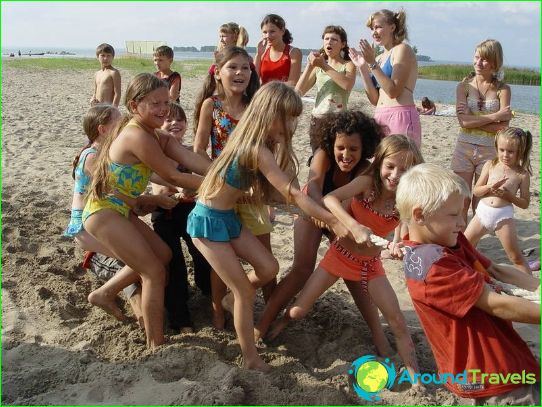 Vologda region is famous throughout the country for itsold white stone cities, forests and expanses of blue lakes. On its territory are the famous holy abode, which attract pilgrims. Vologda region is considered one of the most important areas of the European part of our country. It is located north of Moscow and is considered an attractive tourist region.
Features children's activities
Children's camps in the Vologda region are presenteda wide range of recreational facilities such as. There are many camps, day care centers, sports and camps. In the region there are more than 3,500 of interest, which are part of the cultural heritage. Under the protection of the state listed 757 sites. The UNESCO World Heritage List included Ferapontov monastery, where the frescoes of Dionysius stored. Cultural Heritage of the Vologda region - a significant archaeological sites, ancient manor houses, churches and monastic complexes, wooden architecture. It makes a distinctive Vologda region. Cultural tourism in this area is a priority. The richness of the cultural heritage represented by the Vologda butter, lace, Severnaya Chern et al.
Vologda land Journey - isan exciting adventure. Children can explore the area attractions during excursions. Centre area is the largest city of Vologda. The climate makes it possible to organize a good children's holidays in any season. Her entire area is under the influence of moderate continental climate. Winter in these parts is moderately frosty and summers - warm and short. From west to east the climate becomes more severe. The snow cover lasts about 165 days. Therefore, the winter holidays are always exciting and full of impressions. Vologda region - a region attractive tourist destinations and objects.
The capital region is considered the oldest Russiancity. Vologda is interesting for those who love history. Students enjoy visiting various excursions, dedicated to original Russian culture and history of the Vologda region.
Wellness holiday in Vologda
Increasingly popular are balneologicalresorts in the Vologda region. For children sanatorium and health camps, offering prevention and treatment of various diseases. Children's camps in the Vologda region are a good basis for improving rest: a temperate climate, dry and warm summers, picturesque forest landscapes, pine forests, clean air and mineral springs. All these factors have a positive effect on people's health.
Photos of children's camps in the Vologda region