The population of the Far East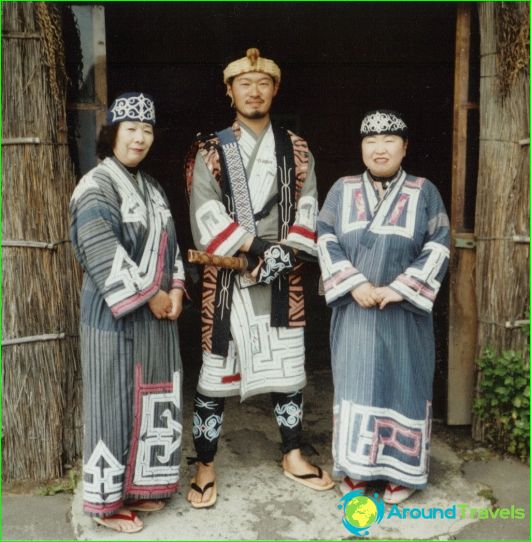 The population of the Far East is more than 7 million people.
As soon as the Russian settlers appeared on thethe Far East (1639 g), they began to develop the Amur region (northern parts). And up to this point these territories were populated Daur, duchers, Natco, Gilyaks.
For a long time in the Far Eastexiled people disliked the government, at the correctional work. But after serving the punishment, many stayed to live here, thus increasing the demographics of the region.
National composition of the Far East is represented by:
Russian;
Ukrainians;
Tatars;
indigenous peoples (Nanai, Aleuts, Koryak, Eskimo, Chukchi and others).
The Far East is a sparsely populated areaRussian Federation: here on 1 sq km is home to only one person. But the greatest population density is characterized by the Primorye Territory (1 km2 12 people live here).
National language - Russian.
Big cities: Khabarovsk, Vladivostok, Anadyr, Komsomolsk-on-Amur, Blagoveshchensk, Magadan.
Residents of the Far East profess Christianity, Islam, Buddhism.
life expectancy
On average, residents of the Far East live up to 65 years.
Indicators of life expectancy of the population of the Far East at 4-5, and indigenous peoples - for 8-10 years less than the average in Russia (blame the harsh climatic conditions).
In addition, the region is characterized by a lack of clinics, hospitals, necessary equipment and highly qualified medical staff.
The main causes of death - cancer and circulatory system diseases, external causes (trauma, suicide, drowning, alcohol poisoning).
Traditions and customs of the inhabitants of the Far East
Indigenous peoples of the Far East managed to maintain their culture and way of life. But, despite the fact that today's young people forget the age-old traditions and customs, the older generation remembers and honors them.
A common form of beliefs of the indigenous peoples of the Far East - shamanism and family ancestral worship (for example, the Evens and Nivkhs ancestral cult is a cult of the bear).
Save the culture of indigenous peoples in the regionIt helps government policy. For example, the Festival is held here Evenk culture "Bakaldyn", where participants show all their national creativity - singing, dancing, building a plague, arrange for the preparation of national cuisine competition.
Interest is crafts festival "Livetradition ", where everyone can see how craftsmen make objects that are ancestors of the small peoples of the Far East enjoyed in the home, on the hunt, while relaxing. In addition, everyone who wants to will be able to get the basic skills of wood carving or making jewelry.
Far East - a remote region of Russia, but here the lovers of ecotourism and extreme sports, romantics, hunters and anglers.
Photo