Rest in Moscow with children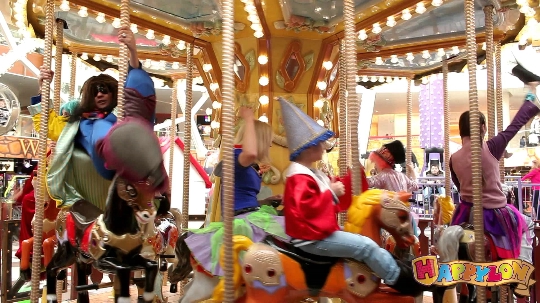 In the variety offered in the capital of Russiavacation options is much easier to get lost than to navigate. Modern children's leisure centers and art studio, clubs and weekend schools, circus programs and musicals for the youngest, zoos and puppet theaters - rest in Moscow with children promises to be fun and comfortable for adults, if the format and venue are chosen correctly.
Remembering his own childhood
Today's parents, and especially, grandfather andGrandma can not boast that in their early childhood, there was such a variety of options for recreation for children. The object of desire of yesterday's boys and girls were circus performances and visit the zoo. Moscow is pleased to offer young viewers and that, and another:
Moscow Zoo today - is not onlyaviaries and cages with animals from all over the world. It regularly hosts themed events, where you can take a direct part. Watching favorite feeding species, scientists lecture with a worldwide reputation, the opportunity to pet the smaller brothers during a petting zoo and pony rides - it is only a small part of an extensive and varied program available to visitors known address B. Georgian street.
Trekking to the circus in Moscow on vacation with the kids - thisalways a charge of vivacity and good mood. Today in the capital has several areas, each of which has its own program, and especially the fans. The Circus on Tsvetnoy Boulevard is an old atmosphere of expectation of a miracle, and so forth on the arena. Vernadsky using modern electronic equipment system allows to change the scenery in a matter of seconds. Circus cats Yuri Kuklachev gives the delight of communion with brothers smaller, and presentation in the arena Zapashny brothers breathtaking for its high technology performance numbers.
The list includes
Organization of leisure in Moscow with children seemmuch easier if you know what is the soul of the baby, and that requires its creative nature. In the capital, regularly attend meetings with the editors of the popular children's magazines and producers of cartoons, accompanied by screenings of new masterpieces. Fans are waiting for sculpting and drawing numerous izoklassy and classes in studios, where you can learn with their own hands to create small masterpieces. Scientific circles and the show might be interested in young chemists and physicists and send them irrepressible energy in a peaceful course, and for those who like reading are often held meetings with children's authors and poets.
Photo