Reserves of the Far East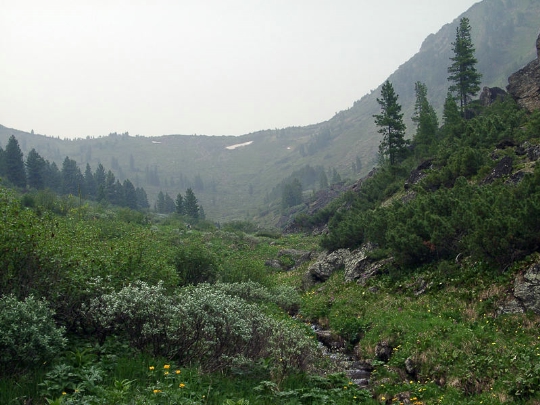 Far reserves - some of the mosthuge in Russia. In areas of thousands of square kilometers are protected by hundreds of species of animals and plants, and is doing a great research work. Reserves of the Far East have deserved reputation popular destinations for tourism and recreation. Every year they are tens of thousands of travelers from all parts of Russia and from abroad.
At the other end of the continent
The most famous sanctuaries of the Far Eastare special protected areas, where you can observe wildlife in its natural habitat and enjoy the scenery, worthy of the best to decorate a photo:
Khanka Reserve in Primorsky Krai - ismore than 330 species of birds nesting on the shores of Lake Khanka. Among them, Japanese and white-naped cranes, and spoonbill listed in the International Red Book. World Star flora of the reserve of the Far East - a blooming lotus on the surface of the lake.
Sikhote-Alin Reserve was established in 1935with the sole purpose - to preserve and restore the sable population. Today he is included in the UNESCO list of the world as an object of value, and local biologists do not only work with sable, and observations of the Amur tiger. Protected plants in the reserve - the cedars, yews and firs, forming groves and forests, and lakes and lagoons of origin solonetzic are unique bodies of water, where many endemic species inhabit.
The largest grouping on the planet migransSiberian deer - a source of pride employees Norsk reserve in the Amur region. Observation of these rare mammals and their protection - is not the only concern for biologists. Among the mentees - Black and Far Eastern storks, fish owl and Japanese cranes.
tiger's patrimony
Ussuri Reserve in the Far East - thefamous among tourists. a lot of protected species, the king of which is considered to be the Amur tiger lives here. And in the reserve forests meet vostochnosibirsky leopard and mandarin duck, black stork and Fischer's Clawed Salamander listed in the Red Book of Russia.
For tourists are of great interest andunique natural formation of the Ussuri Nature Reserve. Limestone massifs form here scenic cliffs, many of which have their own names, such as Snake Mountain and the cave Sleeping Beauty.
Photo