Reserves of the Urals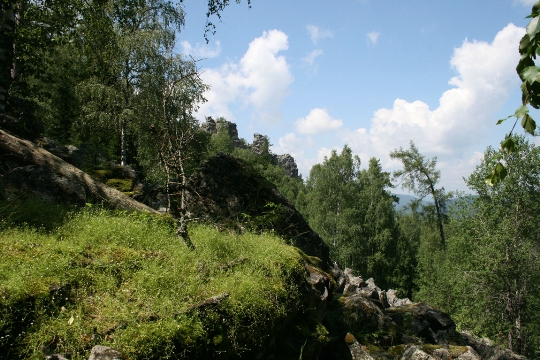 Ural geographical region located on thebetween Europe and Asia, and its main natural formation - the Ural mountain range. Tourism in the Urals has a long tradition in the region and there are many hiking, horse, ski and road routes, which is held annually thousands of people in love with the traveling and the nature of their native land. Special conservation zones of the region - Urals reserves that are popular with local historians, climbers, photographers, students and all those who prefer to actively spend holidays or vacations.
Ten coordinates for an unforgettable holiday
In total, the Ural region is located ten protected areas called reserves. The most popular of them are chosen by tourists from all corners of Russia and foreign countries:
One of the oldest in the country, BashkirReserve appeared on her map back in the 1930s. Today, its employees protect more than 700 species of plants and 150 species of birds, and wild bees give Bashkir real honey, which can be bought in the local souvenir shops.
Vishera Reserve in the Urals - one ofthe largest in the Old World arrays taiga dark coniferous forest that has never been subjected to logging. Sable and mink, eagle and owl, wolf and caribou - in this protected forest are interesting representatives of the animal kingdom in their natural habitat. The administration of the reserve is located in the town of Krasnovishersk Perm Territory, where you can learn the rules of visiting the reserve and get his card.
Kapova Karst cave with unique cavethe Paleolithic age - is not the only attraction of the reserve Shulgan-Tash. His workers retain population Burzyan bee and support the existence of more than 130 families of rare insects.
Ural gems
In the Urals Reserve protects not only rareplants and animals, but also the geological and mineralogical resources. The greatest interest in the Ilmen Reserve are pegmatovye veins, in which there are precious stones and other jewelry. The famous Museum Fersmana over 200 minerals found in the territory of Ilmen ridge.
No less valuable, but for historians, are the archaeological sites in the territory of Ilmen Reserve - Mesolithic sites of ancient human burial, Bronze Age settlement.
Photo