Shops and shopping centers in Moscow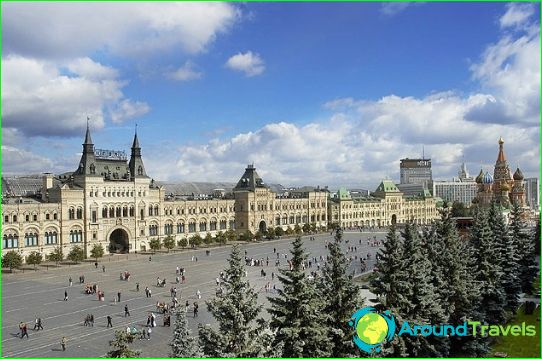 No matter how many times the guests of Moscow have not spent it,Time will always be missed. A huge city, huge distances. It is necessary to have time to do all the planned business, think about the cultural leisure. Really is a day for shopping? Then you must know exactly what you want to buy and where.
One of the main values ​​in the shoppingmetropolis - finding ways to store on your route today's movement. That is why some of the most underground stations are shopping centers where you can buy everything necessary for living and recreation goods. Arranged such centers the same type - shops with clothes, shoes and accessories brands middle price segment, a bit of electronics, some trifle, a supermarket, a food court, a movie theater. Brands roughly the same. The main difference - the size of retail space. In the suburbs, the problem of space is less acute, so the choice of goods, for example, in "Mega Teply Stan" or "Mega Khimki" much better.
In a city full of expensive central streetsboutiques and department stores. List mass stores simply impossible. You can try to name the streets that should be a walk in search of luxury. It Tverskaya Stoleshnikov Lane, Petrovka, Yakimanka, Malaya Bronnaya, Nikitskaya, New and Old Arbat.
Two of the most luxurious department store GUM and TSUM capitalIt is known to every citizen of the country, but not everyone they visited. It's not just shops, are objects of historical heritage. They each have their own history, which is closely associated with the history of the state. They carry out cultural events, shows and exhibitions.
Popular outlets
GUM - is located on the Red Square on the spotformer Upper Trading Rows. This is several rows of passages under a glass roof in a pseudo-Russian style. Brisk trade is conducted here since the seventeenth century. Trade shops have turned into a beautiful building, which was rebuilt several times. Since ancient times is not only engaged in buying and selling, but also walked, rested. And now the calm atmosphere passages GUM relaxes and calms.
Department Store - is on the Theatre Square, wherePetrovka begins, in a building with original architecture. New items from around the world are first in the Central Department Store, and then in other stores of the country. What is nice, in the Central Department Store has its own outlet. It is a "Mega Teply Stan".
Okhotny Ryad - more democratic mallin comparison with the GUM and TSUM, but also quite expensive and pretentious. Built underground near the Alexander Garden. The center is very crowded - a large selection of products, plus many tourists come here to relax after a visit to the Kremlin and the city's museums, a snack and just stare.
another significant shopping in Moscow - OldArbat. Souvenirs, antique shops, numerous restaurants await guests in the pedestrian zone. Outdoor live music, mimes, artists and all those who have something to tell you about myself, to surprise and amuse strollers.
Photos of Moscow stores