Holidays in Russia in June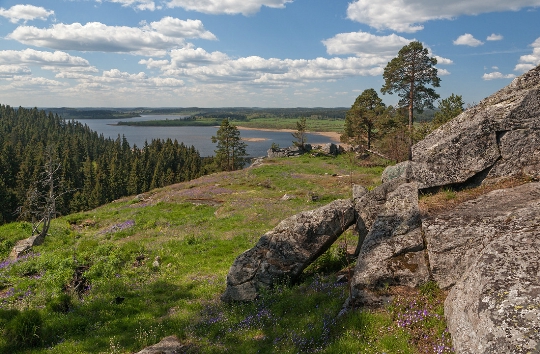 June - the first month of summer. Where it is best to hold a long-awaited vacation in Russia?
You can visit the Black Sea resorts. Holidays in June will be democratic, but opportunities will be pleasantly surprised. The average monthly temperature is + 25C, but sometimes during the day the temperature reaches + 30C. The water warms up to + 22 ... 24C.
In June begins the tourist season on the Baltic coast, where the temperature is + 19 ... 24C.
You dream of fishing, rafting or hunting? So, it is time to visit the Altai. The average monthly temperature is + 26C.
Festivals in Russia in June
You want to organize cultural leisure at the ideal level? This feature is you, no doubt, will be in June!
In the second half of June every year in the Altaieco-cultural festival held "VOTETNO!". This event brings together talented people who can enjoy a variety of activities and communication. "VOTETNO!" Includes performances by music groups who prefer ethnic music. Rest and relaxation and harmony guaranteed!
In late June, held in Moscow Festival assetand positive «Wake up», which is of interest for travelers and sports fans, active lifestyle. Visitors can learn about the latest projects and to do shopping, to see fashion shows and photo exhibition, visit the Fair of natural products.
International Street Theatre Festival in Arkhangelsk is held annually during the second half of June. Everyone can see performances by talented teams.
"Ladoga" is an international festival andIt attracts admirers of the Viking Age. The event is held at the museum-reserve "Staraya Ladoga". The program includes a military intervention and artisan show business. Use your chance to discover new nuances of history!
Manor Jazz Festival is held in late June inVoronezh and attracts teams from around the world. Part of the festival atmosphere should become the gastronomic pleasure of the best restaurateurs in the city.
Holidays in Russia in June - an opportunity to enjoy the harmony with nature and to visit interesting festivals. Use the unique chance in a special way to spend your journey!
Russia, Karelia (recreation and tourism)
Photos leisure in Russia