Holidays in Russia in May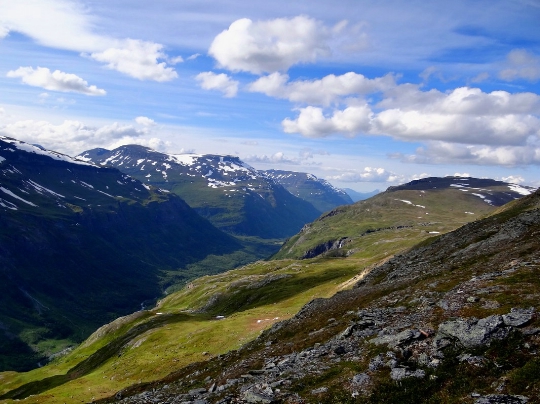 May - last month of spring ... Soon will come the long-awaited summer. Where you can spend your holiday in Russia?
Weather in May
Astrakhan Region is ready to attract pleasantweather conditions and beautiful nature. The average monthly temperature is + 27C. The Caspian Sea is warming up to + 20C. Would you like to get close to nature and feel in harmony with it?
Resorts of Krasnodar region attracted manyof people. You can visit in Sochi, Anapa, Adler, Gelendzhik. In the heat of summer it is still too early to count, but the average temperature in May is + 20 ... + 22C, so it is interesting and nice to spend time possible. In early May, the water temperature is + 13C, the end of the month + 21C. It is at this time is necessary to the beginning of the tourist season.
In the Stavropol region can enjoy the fresh mountain air and a useful mineral water, curative mud. The air is warmed up in the beginning of May to + 22C, and in the end - to + 28C.
In May, Russia has opened the delights of his nature.
Festivals in Russia in May.
Holidays in Russia in May, ready to surprise its saturation. So, what can be expected?
Spring Festival is held in mid-May"Other things" devoted to hand-made. All guests of the festival can see a collection of eco-friendly clothes, unusual accessories, beautiful toys, jewelry and watches. Each item deserves attention, because it is unique.
In early May, a festival KULTPROSVET dedicated to music and poetry. If you prefer, you can also participate in master classes.
May 31 in Yekaterinburg heldgastronomic festival, known as the "dream of a sweet." All guests can get acquainted with the best products of the confectionery field and buy sweets that really liked. The fair also represent products for vegetarians and lovers of proper nutrition. Varied entertainment part is guaranteed, with the result that the festival "Dreams of a sweet" becomes really interesting.
REMUSIK Festival in St. Petersburg - ita unique opportunity to discover the beauty of contemporary music. All the music, presented by the students, is surprisingly original, but it is clear and easy to understand. REMUSIK includes not only concerts, but also workshops, lectures and seminars, meetings with composers.
Enjoy a trip to Russia in May, because it promises to be a truly rich!
Russia, Karelia (recreation and tourism)
Photos leisure in Russia