Holidays in Russia in September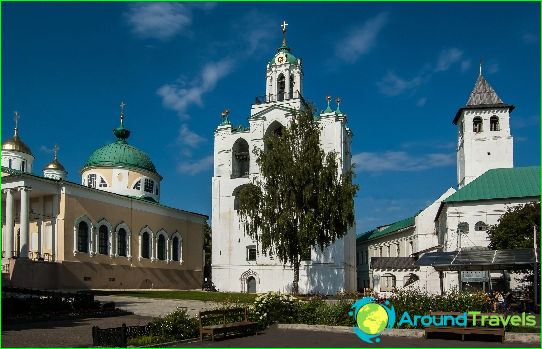 The first month of autumn marks the beginning of the school year, and therefore dramatically reduces the number of tourists in the towns and villages, many of them go for knowledge.
Therefore, tourists who choose to vacation in Russiain September, get a lot of opportunity to quietly sightseeing, secluded relaxation in the lap of beautiful nature, preparing for winter and pick up golden outfits.
"Tell me, uncle ..."
September 8 is celebrated in RussiaKutuzov military victory over the troops of Napoleon. What is not a reason to go on the field of Borodino, where the legendary battle took place. The more that is the village of Borodino not far from Moscow, and for any tourist is useful to change the noise of urban neighborhoods in the endless expanses of Russia.
Now far from the places where were measuredforces Russian and French soldiers, is a huge museum. It persists for more than 200 monuments that are available for inspection. And on the first Sunday there is a large-scale military-historical reconstruction.
Baikal Mystery
By this the deepest lake in the world and themselvesRussians are thrilled that talking about tourists, many of them visiting the lake becomes a cherished dream. This desire can be realized in September, and to coincide with a trip to the lake can be Day, which is celebrated in the beginning of September.
These days a lot of people come to Lake Baikal, to take part in open-airs, competitions and hover purity on the coast of the Siberian pearl.
"Film shock" for all
Velvet season on the Black Sea coast hastheir permanent and long-time fans. In September, it is not so hot in Anapa, in the summer, the sea is warm enough, and the main cultural event of the month, the festival "Film shock", adds points to rest.
Guests of Anapa and the locals do not have enoughTime to visit the competition screenings and meetings, galas and round tables, to discover the real movie stars and see the screen. The main event of the evening screenings are in the open air at the Theater Square.
"King of Jazz" reigns
Another important event for Russia walks inSeptember, and visitors can combine leisure with a visit to the concerts at the International Jazz Festival. The tradition was born not so long ago, while wandering festival, held each year in different Russian cities. Therefore, permanent guests of the festival will be able to get acquainted with the best jazz performers and beautiful city.
Russia, Karelia (recreation and tourism)
Photos leisure in Russia