Excursions in Myshkin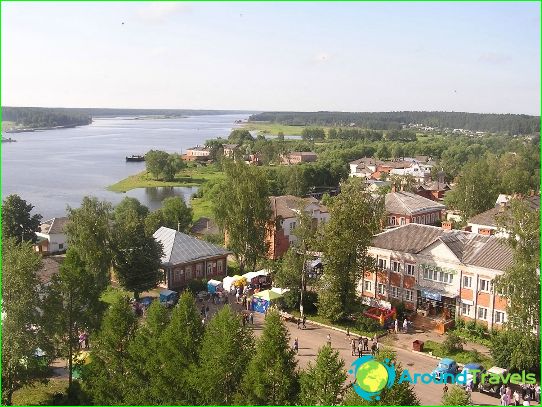 If you are tired of the noise of the big cities with their bustle andbustle, you want to enjoy a relaxing holiday in the lap of nature and to please themselves and their children visit the only museum of its kind, then you into town Myshkin! And what kind of a museum, the likes of which is not in the world? There was, and it is dedicated to ... mice. Yes, you heard right, the ordinary gray mouse. Many excursions in Myshkin begin with acquaintance with the history of this small town, located on the Volga River in the Yaroslavl region.
Why worship the mouse so here?
In the town like a legend, according to which itsbase this settlement was due precisely to the mouse. And it happened as early as the 12th century. After hunting one of the princes of the genus Mstislavskys lay and slept in these places. But the mouse ran across the face, awakened the prince. He jumped up and angry, wanted to kill the animal, but noticed that the snake lurking nearby. That is why in these, then remote areas, according to the prince's command and was built a chapel and lodge, and place itself was called Myshkin. And the coat of arms of the city is still a long time to save the image of the mouse.
A few years ago, when Myshkin receiveddevelopment as a tourist town, the site of his foundation installed a commemorative wooden cross, which made the local wood carver Nikolai Savelyev. Museums, ethnographic expositions, exhibitions - all this awaits visitors to Myshkin.
The town itself is small, but very original. And the people there great inventors. It is thanks to their initiatives in the city created a number of museums that can only envy!
mouse Palace and the Museum of the mouse;
Museum of boots;
vodochnika Museum Smirnova;
ancient art museum, which is under the open sky.
Sightseeing tours in Myshkin not leaveindifferent neither adults nor children. After all, their program includes so many interesting and unusual. On one of the tours you can visit the old mill and learn, as soon as received flour, what shoes to wear in the old days except boots in the winter, enjoy refreshments from the real Russian oven, acquainted with how now live in this town. Many houses in this town are the monuments of architecture. They are very beautiful and unique.
Coming here, you seem to find yourself in anotherdimension, a different world, where everything flows smoothly and measured, where public transport, like many years ago, is the only ferry across the Volga. A vintage home with turrets and domes of churches only reinforce this impression.
Now many Muscovites and residents of the areatravel to this town. And to get here is pretty simple, not only their own transport but also by bus. From Moscow to Uglich you are traveling on the same bus, and then transplanted into another, which will take you to the Myshkin.
Photo excursions in Myshkin