Excursions in Vologda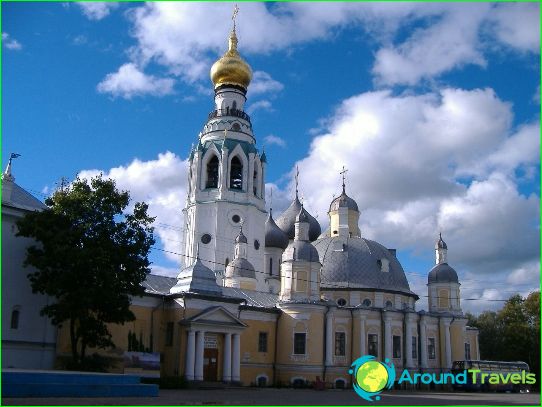 Vologda - one of Russia's most ancient cities. The first mention of the city can be found in written sources in 1147. Excursions in Vologda will help tourists to get acquainted with the history of the city and its attractions.
Amazing Vologda
Vologda is an administrative, historical andCultural Center of the Vologda region. The city is famous for its ancient sights, rich history. In addition, visitors have the opportunity to engage in an unusual shopping, during which you can buy high-quality linen and tasty oil. However, not only will make the shopping trip memorable. The ability to enjoy a stroll through the beautiful streets and see houses with carved decorations can not be overestimated. Sightseeing tours in Vologda are most often only the beginning of a close acquaintance with the city.
The most famous attractions of Vologda
1. House Zasetskaya.
The house is the oldest wooden ZasetskayaVologda building, which has survived to the present day. Construction accounted for 1790th years. But now people can see the wooden mansion, formerly owned by a noble family. House Zasetskaya recognized as one of the best classical style patterns. They deserve attention decorations in the form of mezzanine, the portico. The interior features doors made of mahogany paneling and decorated with a simple geometric shape, tiled stoves. Author of the project, unfortunately, is not known.
2. Museum of pharmacy.
In Vologda, you can visit the museum dedicated topharmacy business: special equipment and materials used in the XIX - XXI centuries, various bubbles from under the medicines, old prescriptions drugs. Exhibits able to gather from all the cities of Vologda region. Museum Center opened in 2004, and that he is obliged to 330 anniversary of the opening of the first city pharmacy, which became the third in Russia.
3. Lace Museum.
One of the most famous museum centers of Vologdadedicated lace. Visitors to this museum can get acquainted with the different sections, among which are "Lacy products 1920 - 1940 years", "European lace centers", "Lace in peasant costume." If desired, you can visit the creative workshop and visit the classroom, relax in the café. The store, located on the territory of the lace museum, you can purchase a unique lace product which certainly will win its beauty.
St. Petersburg - a city that has gained fame thanks to the beautiful old houses and unusual museums - is waiting for you!
Tour Photos in Vologda