Tours in Vyborg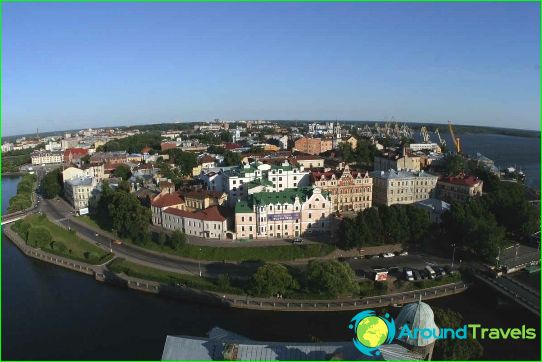 Less than thirty kilometers away from VyborgFinnish border, and through it is the way many Russian tourists who decided to visit the nearest European neighbor. And the only historic settlement of Leningrad region is famous for three hundred various monuments, among which and architectural attractions, and samples of landscape art. All this attracts travelers and makes trips to Vyborg deserve special attention, and the city - an independent tourist unit, and not just settlement on the way from St. Petersburg to Helsinki.
Selecting the Novgorod elders
Legend has it that the city was founded Gostomysl, the former in the IX century Novgorod elder. He called the election a settlement in honor of his son and told about this now-lost ioachim chronicle.
At the end of the XIII century, Swedes began to buildVyborg Castle, became a defensive fortress, and preserved to this day as an example of European military architecture. Participants tours in Vyborg can appreciate the power of the medieval construction, even visiting hours and the round tower, the image of which is decorated with all the guides to Vyborg.
Most white nights
See the unique natural phenomenon whendawn almost immediately replaced the evening, it is possible not only in the northern capital of Russia. White nights are guaranteed by participants tours in Vyborg in May and June, when the sun stays in the sky for more than 19 hours a day.
Sea climate in the city provides a greatprecipitation throughout the year, but the most "dry" months - it is April and May. It was at this time in Vyborg tours are especially pleasant, because the thermometer and demonstrate comfortable for long walks +15 degrees.
Briefly about the importance
The city is a major railwayStation and persons in Vyborg can take a train to begin the journey. They stop here and commuter trains from St. Petersburg, and fast trains to Helsinki from both capitals.
Vyborg - a great place to go yachting. During the summer there is open a few berths for boats and yachts, and takes guests parking in the historic city from the castle.
Getting around the city is convenient to all means of transportation, and taxis in Viborg so inexpensive that it can be used frequently and for long distances.
Photo